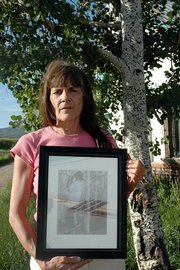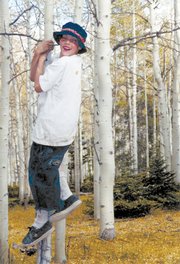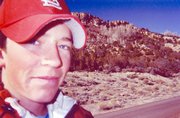 South Routt — A pile of broken fishing poles sat outside Sam Hedemark's home Monday just south of Phippsburg. At Chris Fuller's home in Yampa, hunting equipment lay on the floor, and a hide covered much of one wall.
The two teenagers who died Saturday night in an oil tank explosion near Chapman Reservoir spent much of their lives outdoors, family and South Routt community members said.
"That boy really went through fishing poles," Kathleen Foos, Sam Hedemark's mother and a Phippsburg resident, said softly while standing outside of the family's home on Hay Meadow Lane.
Foos said Sam, 17, loved to fish, snowboard and participate in a local paintball group.
Just a few miles south on Colo. Highway 131, Monte Dwire and Nick Dwire, cousins of the 19-year-old Fuller, praised Fuller's hunting and shooting abilities.
"He was a real outdoors kind of guy," Monte Dwire said of Fuller. "He was good-hearted and a fun person to be around."
Family friend Dan Thomas said Fuller was not only an excellent fisherman, but also "an angel" of an individual.
"He never even had a speeding ticket," Thomas said.
Agencies including the Colorado Bureau of Investigation and Rio Blanco Sheriff's Office still are investigating Saturday's tragedy, which occurred during a party attended by about 20 people in the Routt National Forest. According to witnesses and law enforcement officials, Hedemark and Fuller were on top of an oil tank on Forest Service Road 949, southwest of Phippsburg in Rio Blanco County, when oil vapors released through a valve caught fire and ignited 160 barrels of oil.
Families and friends remembered the teenagers Monday.
'A No. 10 kid'
Brandon Ager, who was informed of Fuller's death early Monday morning, said his friend wasn't the type to attend late-night parties in the woods.
"He was a real good guy that just liked to hunt, fish and hike with his dogs," said Ager, who worked with Fuller at Ager Drilling Service in Yampa. "He was two years younger than I was in high school. We wrestled together.
"This is real tough, and we are trying to help the family out the best we can."
Ager said Fuller had spoke about moving out of South Routt in a few weeks.
"Yampa doesn't have much to offer a 20-year-old," he said. "He said he wanted to leave, and I think in the right situation, he really could have succeeded."
Ager said he regrets not inviting his friend to the Country Jam concert in Grand Junction on Saturday.
"Chris said he wanted to go to Country Jam with me, and I wish I'd brought him," he said.
Doug Fuller, Chris Fuller's father, found a simple way to praise the son he hunted with, fished with and worked with in the family's fencing and sump pump installation business.
"Just say he was a No. 10 kid," Doug said. "That means he was 100 percent the best kid there is."
Another nightmare
This weekend will not be the first time Foos has attended a funeral for one of her children.
The first time was 11 years ago.
On April 13, 1996, 19-year-old Eric Johnson, Foos' oldest son, was killed in a hit-and-run car accident on Interstate 25 near Denver. The death resulted in a lengthy court battle that Foos still remembers vividly.
Tragedy struck the family again last month.
Early in the morning of May 20, Foos' son Jules Hedemark, 19, was severely injured in a car accident near Routt County Road 25 west of Phippsburg. Jules was flown to Denver Health Medical Center, where he stayed for weeks. He recently returned home and is now recuperating from brain injuries.
Then came Sam's death during the terrible events of Saturday night.
"I'm hanging in there," Foos said Monday. "It's just such a shocking thing. : But I have faith in God, and I know (Sam) is with God."
Foos said the incident could have, and should have, been prevented.
"I just hope other kids will be smarter than to be in a situation like that," she said.
Foos' son Titus Larsson works for Freedom Sewer and Drainage in McCoy. Foos said Jules hopes to work there when he is fully recovered. It is a company that knows the family well.
"My heart just breaks for the whole family and everything they've been through," said Melinda Gorman, president of Freedom Enterprises
Foos said that while she has heard of local teens partying in the Chapman Reservoir area, to her knowledge, Saturday was Sam's first trip to the forested spot near the oil tanks.
"He just hopped in somebody's car at the last minute and ended up there," she said. "It was a spur-of-the-moment thing."
Foos thanked the South Routt community for its support, and said funeral services for Sam are planned for Saturday in Yampa. A time has not yet been confirmed. Doug Fuller said services for his son likely will take place Saturday as well.