New exhibit features early Steamboat fashion trends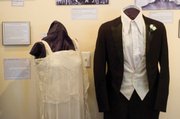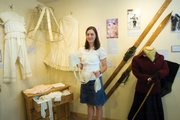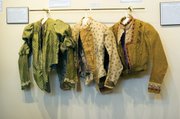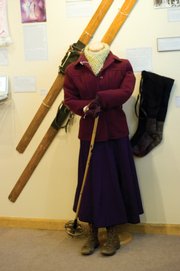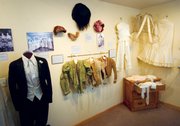 If you go
What: Tread of Pioneers Museum exhibit "Our Community Closet: Fashion, Function and Fibers"
When: 10 a.m. to 5 p.m. Tuesday to Saturday through May 2008
Where: Tread of Pioneers Museum, 800 Oak St.
Cost: Free for Routt County residents with identification; $5 for adults; $4 for adults older than 62; $1 for children under 12
Call: 879-2214
During longtime Steamboat Springs resident and F.M. Light & Sons heiress Annabeth Lockhart's childhood, Easter meant more than just a church service and egg hunt. It meant a new hat and a new pair of patent leather shoes.
"They were precious," she said. "We always hoped the mud puddles would disappear for Easter so we wouldn't ruin our new shoes."
Some of Lockhart's memories are echoed in a new exhibit at the Tread of Pioneers Museum dedicated to exposing the "fashion, function and fiber" of clothing worn by Yampa Valley residents living at the turn of the century.
Museum curator Katie Peck said the exhibit looks beyond what clothes say about a person, instead examining what historic clothing says about what was going on in the community in the early 1920s.
The museum's extensive textile collection, which includes corsets, petticoats, wool everything, bathing suits, wedding dresses and traditional ranch wear, went on display Wednesday. The exhibit runs through May 2008.
"My first goal was to show as much of our textile collection as possible because it's something the public doesn't get to see enough," she said. "Fashion doesn't have to be all about frills and ruffles."
And in 1900s Steamboat Springs, much like today, fashion was about functionality.
"People here have always liked to look presentable, but it's a working community, so all the clothing was a little scaled down," she said.
Most residents only owned a few homemade items of clothing they washed once a week and ironed before wearing, she said.
"Doing laundry back then was an entire routine," Peck said. "They ironed everything from long underwear to bed sheets. Everything was stiff."
Jack Sprengle moved to Steamboat Springs 66 years ago and said his fashion routine hasn't changed much in the past six decades.
"I wore Levi's all through high school, and I still do," he said. "Steamboat has always been very casual, but it's all right. I'm comfortable."
Lockhart agreed.
"I don't think people dress up as much now, but Steamboat is pretty casual," she said.
Living in a community known for its recreation, Peck said displays of old ski gear will catch people's eyes.
"Women used to ski in skirts and everything they wore was wool," she said. "We have all this high-tech, gortex breathable ski gear, and it's crazy to think what people wore then."
Lockhart said she and her sisters adored their wool ski suits.
"I had pretty suits with matching hat, top and pants," she said. "It didn't matter that snow stuck to them because we stayed warm. Except for our toes and fingers."