Short and sweet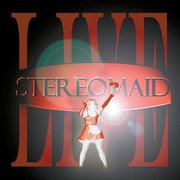 Stereomaid singer Eric Olsen knows what he likes. Snow days, big hair and The Who and Miles Davis top his list. He also likes playing music - all the time.
"Stereomaid is just garage rock - we call it 'classic rock for tomorrow' because we like to keep the feel of older music," Olsen said.
Olsen met drummer Russ Parker and bassist Jeremy Farmer in Winter Park in 2004, and the three began playing regularly in the Summit County and Denver areas.
Parker also is part of the band Huge in Germany, recognized in Ski Magazine for its big hair and leather pants alter-egos. Huge in Germany has graced the stage previously at Mahogany Ridge, but tonight is Stereomaid's first appearance in Steamboat.
Olsen says Stereomaid sets itself apart from the jam band scene by playing shorter, catchier songs. By varying the set with different sounds, Stereomaid keeps a high-energy show.
"I tend to get bored if a good groove goes on for more than 10 minutes," Olsen said. "If you don't like a song, wait three minutes and we're onto a whole new one."
Stereomaid plays original songs and credits bands like The Replacements and Wilco as having the most influence.
"You might hear us play a cover, but it usually isn't anything you typically hear on the radio," Olsen said.
As for the future, Stereomaid plans to hit the recording studio in mid-July.
"We've really been working on writing songs and playing our demos," Olsen said. "After we're done in the studio, we'll keep touring."
Tonight's show begins at 10 p.m. at Mahogany Ridge.