Past Event
Saturday, June 23, 2007, 8 p.m.
Perry Mansfield Performing Arts Center, 40755 County Road 36, Steamboat Springs
All ages / $10 - $15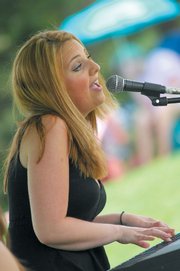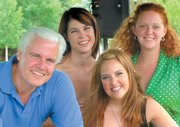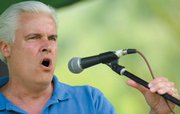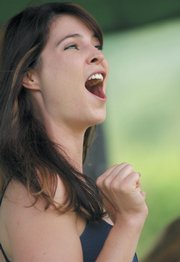 Steamboat Springs — Faculty from Perry-Mansfield Performing Arts School and Camp will steal the spotlight from their students Saturday night for the annual "One Night Only" performance.
The evening concert will include performances by the renowned dance faculty in modern, jazz and ballet. The musical theater faculty will perform a selection of Broadway favorites.
June Lindenmayer, execut-ive director at Perry-Mans-field, said the theme of the night is to showcase the incredible talent of the school's faculty.
"These people have fairly impressive careers around the United States, and they have all gathered here with one goal," she said. "It's to infuse the love of the arts and the technique of the arts in the students."
Lindenmayer said the 90-minute program will feature 14 faculty performers, which affords students the opportunity to kick back and see their mentors from a different perspective.
"Students are going to see this and have a better idea of whom they are studying with while they are here," she said.
Faculty members choose their performance pieces, which range from old classics to original scores, Lindenmayer said.
"There's something for everyone," she said. "It also gives the faculty a chance to see what the rest of the faculty can do."
On June 30, the school will host an evening of ballroom dance instruction with Yvonne Marceau, who was the recipient of the 1993 Dance Magazine Award. The Julliard School faculty member and guest teacher at the School of American Ballet also is the recipient of the Fred Astaire Award for best dancing on Broadway. Tickets are $75 and the event begins at 7:30 p.m.
"Both events, as well as the schedule events throughout the summer, showcase an amazing level of talent for the public," Lindenmayer said.
- To reach Mike McCollum, call 871-4208
or e-mail mmccollum@steamboapilot.com