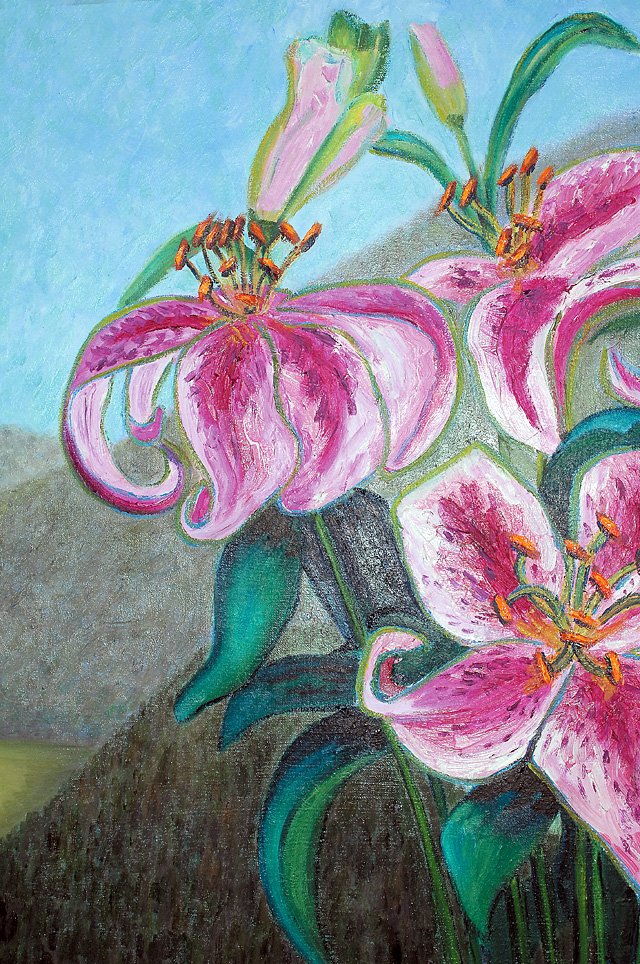 Emerald exhibit shows real gem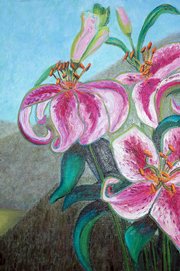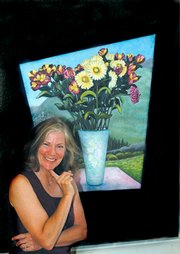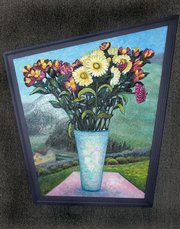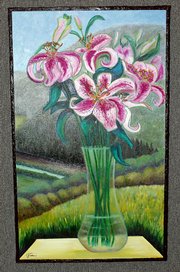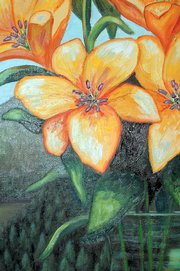 Steamboat Springs — Local artist Carol Jean is finally ready to grow up.
"Recently, I was asked what I wanted to be when I grew up," Jean said. "Without even thinking, I blurted out, 'An artist!'"
Jean, a Steamboat resident for 32 years, is well on her way. She was voted People's Choice in the Emerald Anniversary Exhibit at the Depot Art Center. It was the first time her work has been featured in a show.
The exhibit, put on by the Steamboat Springs Art Council, features 78 regional artists. Jean found it difficult to incorporate the theme of "emerald" into her piece - and that was a good thing.
"I paint better when I'm challenged," Jean said. "Trying new things can only make me a better artist."
For her winning piece, Jean painted flowers and a vase with oil paints, but changed the background from her usual abstract solid to a landscape of an old photograph taken from Woodchuck Hill, where Jean now attends classes at Colorado Mountain College. The landscape includes the Cabin Hotel and Emerald Mountain.
"I like to try new things with the backgrounds," Jean said. "And the flowers in the vase - how much do women spend on flowers to put in vases each year? They deserve to be painted."
The oddly shaped canvas of "Cabin Hotel 1939" is common in Jean's works. The original shape happened by accident when Jean started stretching her own canvas.
"It's unique, and I think it really catches peoples' eye," Jean said. "The shapes tend to get more radical as I go."
Jean, who has been painting since high school, decided in the past four years to "finally take it seriously." She takes art classes, with her latest challenge being the study of portraiture.
"Looking at the amount of talent represented in this show," Jean said of the Emerald Anniversary Exhibit, "I'm so flattered people liked my work."
The Emerald Anniversary Exhibit, put on by the Steamboat Springs Arts Council, runs through July 22 at the Depot Art Center.