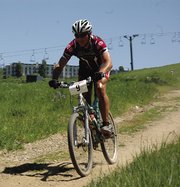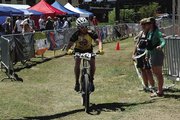 Unofficial results
Men's 24 hour pro/am solo
1. Jesse Jakomait; 16 laps
2. Brain Hannon; 16 laps
3. Marko Ross-Bryant; 14 laps
Women's 24-hour pro/am solo
1. Ann Mattson; 10 laps
2. Heather Williams; 8 laps
Men's 12-hour solo
1. Cody Van; 8 laps
2. Steve Stalgren; 8 laps
3. Troy Woller; 8 laps
Women's 12-hour solo
1. Holly Bennett Harvin; 7 laps
2. Mickey Gonzalez; 6 laps
3. Nicole Davis; 6 laps
Men's 24-hour duo
1. Too big, Too fast; 18 laps
2. Idaho Mountain Touring; 18 laps
3. Team Reposado; 17 laps
Women's 24-hour duo
1. Creekside Cruisers; 13 laps
Mixed 24-hour duo
1. Chipotle-Titus duo; 13 laps
2. Team Positive Waves; 8 laps
Men's 12-hour duo
1. Manchester United; 10 laps
2. The Puppet Queens; 9 laps
3. Big City Burrito; 9 laps
Mixed 12-hour duo
1. Another Bad Idea; 9 laps
2. Lovin' It; 8 laps
3. Ski Haus; 7 laps
Men's 24-hour four-person sport
1. Over the Shoulder BOLDer Holders; 19 laps
2. Snow White and the Three Dwarfs; 17 laps
3. Ski Haus Slackers; 17 laps
Men's 24-hour expert/pro
1. Chipotle-Titus; 20 laps
2. 50% Nutz; 19 laps
3. Red Rocks Velo of Morrison; 17 laps
Mixed 24-hour open
1. The Chain Gang; 15 laps
2. 2 Lap Sally's; 10 laps
24-hour five person open
1. Nowhere to go but Up; 18 laps
2. Juxt-in-positon; 18 laps
3. South Central Riders; 17 laps
24-hour Corporate Open
1. Ride for DeSo; 18 laps
2. Marabou Racing; 17 laps
3. ACZ Labs; 16 laps.
Steamboat Springs — At about midnight Sunday, the farthest thing from Jesse Jakomait's mind was winning.
Last year's champion in the 24-hour solo division of the Rio 24 Hours of Steamboat said things started to unravel on him.
He couldn't get any food down.
Any food he had gotten down was coming up.
"I thought I was going to have to quit," the Ontario, Canada native said.
Luckily, after a couple of hours, Jakomait's stomach settled, and more importantly, he settled into quite a rhythm.
Jakomait finished his 16th and last lap a couple of minutes before noon and with his performance, took home his second straight championship.
While Jakomait was pleased and relieved he won, he didn't reach his goal of 17 laps, after winning last year with 16.
"The whole reason for coming back was so I could get No. 17," he said. "I planned it out and looked at my race from before to see if it was realistic. It seemed like it was doable."
But because of the midnight hiccup and exhaustion, Jakomait said he decided not to go out for a 17th lap before noon.
Plus, he said he wants a real 17-lap finish.
"I didn't want to do 17 by just scraping into it. I wanted to be reasonable with it," he said. "If you want to go out right before noon that's great, but when I came around for the 16th lap, my body was done. I was looking forward to stopping."
Brian Hannon finished second in the men's solo with 16 laps and Marko Ross-Bryant finished third with 14 laps.
The endurance mountain biking race went from a Le Mans start at noon Saturday to a finish at noon Sunday. This year's event featured 221 riders competing in 12 divisions - solo, duo, four-man, five-man and corporate teams (6-10 members) spread across genders and skill levels - in a race to notch as many 11-mile laps as possible in either 12 or 24 hours.
Each lap has an elevation gain of more than 2,000 feet on the singletrack trails that wind up Mount Werner.
Team Chipotle-Titus from Boulder finished the most laps with 20. The Boulder and Lafayette team competed in the four-man male expert/pro division.
Chipotle team member Mike Hogan's lap of 58 minutes, 50 seconds during the day and just more than a 1:06 at night gave him the fastest laps in both daytime and nighttime.
50% Nutz finished second in the four-man expert/pro division with 19 laps and Red Rocks Velo of Morrison finished third with 17 laps.
While the race brought out the best in all of the competitors, the day belonged to Jakomait.
"I want to come back and try to get my 17," he said. "I didn't feel right about just trying to scrape by. It's with the rules, but I think I can do this race more justice. Plus, it gives me a reason to come back to Steamboat."
For complete results, visit www.bspracing.com.