Past Event
Saturday, June 9, 2007, 10 p.m.
Mahogany Ridge Brewery & Grill, 435 Lincoln Ave., Steamboat Springs
21+ / $5 - $7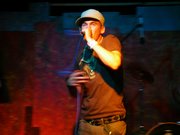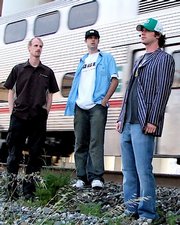 The last time Steamboat Springs fans looked into the lyrical vision of Souleye, the freestyle rapper was laying down rhymes on top of jazz and funk.
This time around, Souleye is rhyming with a different kind of sound that is guaranteed to get the Mahogany Ridge music scene strutting Saturday night.
"We play live5 house and breaks - it's live, dance-driven electronica," said Dylan McIntosh of BLVD, a three-person band that has played across the West since 2002. "That's what we strive for in our shows, is to make sure everybody is getting down."
McIntosh is joined in BLVD by Curtis Sloane on the electric guitar and Tripp Bains on bass guitar and bass synthesizer. The trio is finishing a four-week tour that saw them headline Santa Barbara's Lightning In A Bottle Festival and the Joshua Tree Festival in Southern California.
The high-energy group mixes layered, computerized synthesizer and percussion loops with live guitar licks and drums, creating a kinetic sound that has made the band a mainstay at events such as the annual Burning Man Festival. BLVD has also played the Symbiosis Gathering, How Weird Street Faire, the MGM Grand for Vegoose in Las Vegas, Holocene in Portland and the Avalon Ballroom in Los Angeles.
On the band's current swing through Colorado and Montana, including Saturday's show in Steamboat, Steamboat-based rapper Souleye, aka Mario Treadway, will join BLVD on stage for about half the set with his fast-paced rhymes about love, peace and harmony.
"Not too many people are doing that these days," McIntosh said of the electronica and lyrical mix.
Souleye has also played with bands including Zilla, Bassnectar, The Glitch Mob, Michael Franti, String Cheese Incident, On The One and the Everyone Orchestra.
Saturday's show starts at 10 p.m.
- To reach Mike Lawrence, call 871-4203 or e-mail mlawrence@steamboatpilot.com