Past Event
Sunday, June 3, 2007, 7 p.m.
Depot Art Center, 1001 13th St., Steamboat Springs
All ages / $10 - $20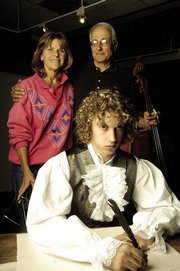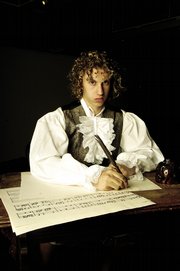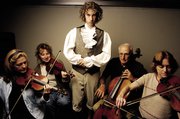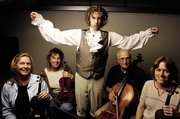 Steamboat Springs — Imagine being a world-class musician going deaf. How would that change your life? Ludwig van Beethoven contemplated suicide.
Abused as a child, beloved by the European aristocracy but shunned by women, Beethoven led a tragic life with a beautiful soundtrack.
For 15 years, cellist John Sant'Ambrogio has sought to bring Beethoven closer to an audience, and vice versa.
On Sunday, Sant'Ambrogio's dream will be realized when "Beethoven's Sound and Fury," a play/concert about the life and music of Beethoven, is presented at 7 p.m. at the Depot Art Center.
General admission tickets are $15.
"Beethoven revolutionized music," Sant'Ambrogio said. "He was probably one of the most interesting composers. I love Bach very much, but Beethoven is a very special person because he went through such tragedies."
The Steamboat String Quartet of Sant'Ambrogio, violist Mary Anne Fairlie and violinists Teresa Steffen Greenlee and Bonnie Murray will play six movements from Beethoven's many string quartets.
"I just think the Beethoven quartets are some of the greatest music ever written," Sant'Ambrogio said.
On Tuesday, the quartet met for the first time with Steamboat Springs High School sophomore Cody Poirot, who plays Beethoven in the performance. The combination of dialogue and music will create a powerful performance, all involved said.
"He was a flawed visionary," Poirot said. "Throughout the whole thing, I'm talking to myself. I have to get a deep feeling of how Beethoven was."
On Tuesday, Poirot shook his fists at the world and bowed his head above poignant letters, as he rehearsed the lines that bring Beethoven from the realization he is going deaf to the point he overcomes it.
Bonnie McGee, the local writer and artist behind Beethoven's words, wrote the script for Sunday's performance in 10 days while vacationing in Mexico. She even included authentic dialogue from Beethoven's letters.
"I tried to make the language elevated because I saw Beethoven as seeing himself as heroic," McGee said. "When you hear music, you are getting inside the brain."
In fact, McGee hears so much angst in Beethoven's music she can't listen to him while she paints.
"His life is paralleled in the quartets," Sant'Ambrogio said. "This performance will go into the mind and consciousness of a genius."