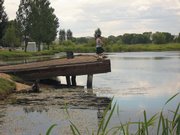 Letter to Gov. Ritter
July 17,2007
136 State Capitol
Denver, Co 80203
Governor Ritter,
Moffat County Commissioners are deeply concerned about a recent visit you made to Moffat County without involving any local representatives. The local newspapers reported that you landed a helicopter on Lookout Mountain overlooking Vermillion Basin and discussed the need to establish a vision for future management of the area. Governor, we do have a vision for Vermillion Basin and take great offence to you flying from the front range, standing on one of our community's mountains, and attempting to recreate a vision that we have put our sweat and blood into over the last several years. Before the Colorado Department of Natural Resources (DNR) Director rescinded DNR's existing agreement (described below) with our community, we offered to host a tour of Vermillion Basin, an offer you chose to circumvent with a helicopter tour. At a minimum our State Senator, State Representative, or the Moffat County Commissioners could have been consulted relating to this venture.
Our community spent the last 12 years conducting the most in-depth public planning process in Colorado, and likely the Nation, for federal lands. Planning has involved representatives from all user groups of public lands, including environmental organizations. We urge you to remember that although the public may use the federal lands, it is the local citizens and their economy which are most directly affected by federal land decisions.
We are particularly frustrated by your unannounced visit due to the recent announcement by Harris Sherman that Colorado DNR will not support an existing agreement between the Cooperating Agencies that helped draft the Bureau of Land Management's (BLM) Little Snake Resource Management Plan. The previous agreement is a truly balanced consensus describing how to manage Vermillion Basin into the future. After three years of a diverse citizens group attempting to reach consensus on managing Vermillion Basin, it was Moffat County and DNR that brought the consensus effort to maturity and balanced wilderness proponent interests with other land user interests. This balance was intricately designed to assure that no more than 770 acres (1%) be disturbed by gas development at one time in the 77,000 acre landscape. Only the highest reclamation and land management standards were stipulated. Despite months of meetings and concessions with Colorado DNR and our local community on how Vermillion Basin should be managed, just recently the DNR Director withdrew all support for this consensus process and recommended no drilling in Vermillion Basin, an option that was recommended by the Wilderness Society and its supporters. We are perplexed by your agency's leaning to the views of a small minority, yet ignoring the collaboration of the local governments, various user groups, and citizens affected by the future management of Vermillion Basin.
Aside from the fact that Colorado DNR recently withdrew from years of consensus building within our community, this recent change in direction denies access to a 5.85 billion dollar gas reserve in Vermillion Basin, denies approximately $731,250,000 to the federal treasury, $365,625,000 to the State of Colorado, and $5.7 million annually to Moffat County taxing entities. For decades Moffat County has formed partnerships to mitigate negative impacts of gas development surrounding our County, yet when an opportunity arises to receive the benefits of gas development within Vermillion Basin and begin to lift one foot out of the ditch in which we've been standing, you attempt to cut off both our legs.
Governor, Moffat County has long stood for local influence in federal decisions, and we request you partner with our community and elected officials rather than ignore the years of public planning that has occurred here. We request a meeting with you, at your earliest convenience, to further discuss public land management within Moffat County.
On Behalf of the Moffat County Commissioners,
Saed Tayyara, Chairman
Moffat County Commissioner
Tom Gray, District 1
Moffat County Commissioner
Tom Mathers, District 3
Moffat County Commissioner
Cc:
Senator Wayne Allard
Senator Ken Salazar
Secretary Dirk Kempthorn
Deputy Secretary Lynn Scarlett
Acting BLM Director Jim Hughes
State BLM Director Sally Wisely
Colorado DNR Director Harris Sherman
Representative Al White
Senator Jack Taylor
In other news
Commissioners:
• Signed Colorado Technical Services volunteer coverage renewal form
• Signed Alsco service agreements
• Awarded bid for cold storage building to LeFever Building Systems of Denver for $274,300
• Received CSU extension office quarterly report
• Discussed Colorado Highway 13 conditions with Little Snake River Valley Transportation Committee
• Signed amendment to resolution regarding copy charges for open records request
• Revised resolution establishing Moffat County fees and rates
Craig — In a strongly worded letter to Gov. Bill Ritter, the Moffat County Commissioners on Tuesday expressed displeasure with a recent fly-over of Vermillion Basin by the governor.
The problem with the flight?
Ritter is reported to have discussed the future management of the area while ignoring a plan 12 years in the making by local groups, consisting of a variety of public land users.
The letter accuses the governor of coming from the Front Range and "attempting to recreate a vision we have put our blood and sweat into over the last several years."
The letter, inspired in part by a plea from the Moffat County Land Use Board, goes on to say the commissioners are "frustrated by the unannounced visit," without involving any local representatives, and "perplexed" by the governor and the Colorado Department of Natural Resources giving into the views of "a small minority (Wilderness Society) and its supporters."
The letter also states Moffat County could lose $5.7 million annually to the closing of Vermillion Basin to oil and gas development and that "as the county begins to lift one foot out of the ditch in which we've been standing, you attempt to cut off both our legs."
The first time Ritter's administration proposed closing the Vermillion Basin to oil and gas development came from Colorado Department of Natural Resource Director Harris Sherman, in regards to the Bureau of Land Management's proposed Resource Management Plan, a couple of weeks ago.
This was a change in stance from the previous administration, and the commissioners also opposed Sherman's stance.
Commissioners agreed to sign the letter, with copies going to state and federal representatives, as well as to President Bush.
In other action, the commissioners agreed to allow the public a chance to bid on the lease on the county hangar at the Craig/Moffat County Airport next January. The term of the three-year lease will begin at the end of April. An oversight recently extended the current contract for three years, failing to offer the hangar to the highest bidder via public notice.
That contract offer was withdrawn.
Commissioners also are exploring options for replacing the dock on the pond at the Loudy-Simpson Park now that Great Outdoors Colorado has rejected a request for money to rebuild the failing structure.
GOCO, with funding coming from lottery profits, reportedly was not convinced the community wanted the improvements, and the organization would rather build new projects than repair existing structures.