Scott Stanford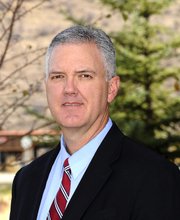 Scott Stanford is general manager of the Steamboat Pilot & Today. Call him at 970-871-4202 or email
sstanford@SteamboatToday.com
Steamboat Springs — We have published three corrections in the Steamboat Today since Saturday. All three ran on the front page.
So will all future corrections under a new policy I have implemented with the support of Publisher Bryna Larsen (whose name we inexcusably misspelled in a recent story).
Running front-page corrections is something I have thought about for years. I first saw the practice when I interviewed in 2000 for a position with the Mobile (Ala.) Press-Register. The newspaper had established a policy of running corrections on the front page. It was an issue of fairness and credibility, Managing Editor Dewey English explained to me.
Readers expect us to get things right, and not just the big things. If we misspell names, botch simple math or misidentify someone, how can readers trust what we write about more complicated matters? Newspaper editors like to make distinctions between factual errors and typographical, grammatical or spelling errors - as if one is worse than the other. Readers don't make that distinction.
I have been in this business long enough to understand that errors are a frustrating fact of life. When you are writing and publishing as many words as we are in a timeframe as compressed as ours, mistakes inevitably occur. We owe it to our readers to own up to mistakes quickly and prominently.
It has always bothered me that when we erred on Page 1, we put the correction on Page 5. No more hiding. If we screw up on Page 1 or Page 3 or even Page 56, we will publish the appropriate correction on Page 1. When we make a mistake on a photo, we will put the correction on Page 1 and continue our practice of reprinting the photo inside the newspaper.
Finally, we are going to track corrections and report to readers annually how we are doing. This is something many other newspapers do, and it serves as an internal check on newspaper performance. So far in 2007, we are at seven corrections and counting.
If you see a mistake in the newspaper, please don't hesitate to call or e-mail me.
An unfair story
I owe an apology to Food & Wine Magazine and Frasca Food and Wine Restaurant in Boulder. Both were treated unfairly in a story and headline that appeared on Page 4 of Monday's Steamboat Today. The story, about a national magazine featuring a local ranch family, included several critical, off-hand comments made by one of the subjects. It was not necessary to make the comments the focus of the story. Further, those who were criticized, including the magazine and the restaurant, were not given a chance to respond. The story should not have been published as written, and I sincerely apologize that it was.