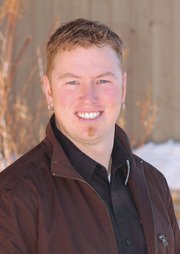 Steamboat Springs — The Steamboat Pilot & Today is buying Steamboat TV18 and Winter Park TV18 with plans to bring a local news broadcast to Steamboat Springs.
The closest news programming available to Steamboat viewers is based in Denver, 160 miles to the southeast.
The purchase agreement includes the rights to all assets of TV18. The leased-access cable broadcast channels already offer some local programming as well as RSN Television. RSN is a national network that specializes in TV content for mountain and beach destination resort communities."We are excited to bring local television programming to Steamboat Springs," said Suzanne Schlicht, general manager of WorldWest LLC, which owns the Pilot & Today. "We are the local news leader, and we aim to coordinate our resources to offer news and programming not currently available."
Current programming on Steamboat TV18 includes "Good Morning Steamboat," which airs from 7 to 9 a.m. daily and "Downtown Steamboat," which airs at 9 a.m., 12:30 p.m. and 6 p.m. daily. A local dining guide is scheduled to begin airing Feb. 1. RSN programming includes "Extreme Scene," which focuses on skiing and other outdoors footage; "The RSN Lounge," which is a resort lifestyle program; "Hot Spots," a travel show; and "RSN Outdoors," a morning program that focuses on all aspects of the outdoor lifestyle including weather, events, gear and apparel.
The newspaper, which produces a daily video news update for its Web site, will expand the update and air it hourly on TV18. The long-term goal is to develop a traditional newscast - with news, sports and weather - for Steamboat Springs.
"This is an opportunity for us to continue broadening our reach," Pilot & Today Editor Scott Stanford said. "We can deliver news in our print newspapers and magazines. We can deliver news on our Web site. Now, we'll be able to deliver news on cable television."
Nate Pickens, 32, is general manager of Steamboat TV18 and Winter Park TV18 and will continue to oversee the channels.
"Steamboat is a wonderful community and deserves a local television station," Pickens said. "We're happy to work with WorldWest to increase the local TV content in Steamboat Springs."
Pickens is a graduate of the University of Maine-Farmington. He has experience as a station manager for the RSN affiliate in Sunday River, Maine and also has done video and camera work for Dan Eagan Productions, Maine Public Broadcasting, the Maine Department of Tourism, CNN, the Weather Channel, BBC and TLC. He came to Steamboat Springs in 2005 to launch TV18. "Nate's expertise in television production and management will make him a terrific addition to our management team," Schlicht said. "I am looking forward to working with him to build TV18 into a strong local station."