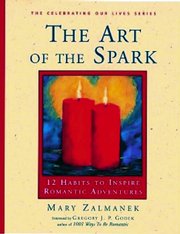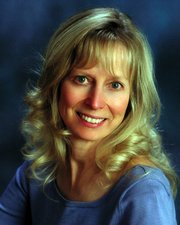 Steamboat Springs — Anyone who's in love or wants to be might think about stopping by author Mary Zalmanek's lecture Wednesday night at Colorado Mountain College.
Zalmanek spent seven years writing "The Art of the Spark: 12 Habits to Inspire Romantic Adventures," and she teaches seminars on how to keep the romance alive in committed relationships.
"One thing this is not is a 'How to Get a Date' seminar," Zalmanek said. "I've been married for 31 years and wouldn't have the faintest idea."
Zalmanek takes a personalized approach to each couple she coaches.
"Some people have a shotgun approach to romance and will throw out 100 ideas of what would be romantic, and only about 10 percent will hit home," she said. "I take more of a laser approach. Let's find out about you first and make a customized romantic adventure."
Zalmanek will help participants define what their "love language" is.
"We will talk about what it takes for people to really feel loved and how to identify what their own expression of love is," she said. "Their love language is how they can best receive love."
Zalmanek understands how different people are when it comes to what they consider romantic, and she shares stories of couples she has worked with to illustrate that point.
To help individuals better understand one another, she also rates people on their surprise tolerance on a scale of one to three.
"Some people hate being the center of attention," she said. "If you have a surprise party or serenade them in a restaurant - that could be grounds for divorce."
Zalmanek began developing her philosophies and techniques regarding romance after speaking to a group of writers in 1998.
"I realized that most romantic couples shared certain commonalities," she said. "If I could identify what they all had in common and teach those to people, then anybody can do their own kind of romantic adventures."
Zalmanek's list began with 29 characteristics, which she distilled down to 12 "habits" for her book.
She said her own marriage has benefited from her discoveries.
"At first I got really excited about romance and started doing a lot of things for my husband. He realized how special it made him feel and started doing things for me," she said. "I think now he does more special things than I do."