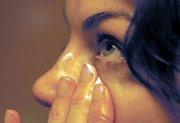 Overall care during winter
Dr. Roseanne Iversen has a list of suggestions to make winter as enjoyable as possible in the Yampa Valley: Be sensible. Stretch before skiing. Hydrate. Eat right. Get plenty of rest.
Consider it Iversen's own version of "Know the Code."
Not hydrating properly can lead to altitude sickness, muscle tightness and other problems that could limit skiing and recreational opportunities.
"You want to stay hydrated," dietician Pam Wooster said. "People feel thirstier here, but there is a tendency to easily fall behind. Hydropacks are a great way to carry fluid with you if you don't want to stop skiing,"
Wooster warned against taking hydration too far and dropping blood sodium levels too low, but said managing water intake, especially when consuming alcohol, is essential to staying healthy.
People should avoid skiing eight hours every day just because they bought a lift ticket, particularly those coming to Steamboat from sea level.
"You don't need to go from 8:30 a.m. until 3 p.m. when the lifts close," Iversen said. "Ski the lower mountain your first day or visit the shops on the first day and get acclimated."
Migraine headaches, altitude sickness and respiratory problems are the side effects of improper hydration and overexertion at an altitude the body is unaccustomed to.
One way to combat muscle tightness and unwind after a long day on the mountain is a dip in a hot tub, but don't stay in too long or it will tighten your muscles too much for the next day on the mountain.
Iversen suggests a 10-minute soak, particularly for older adults.
For children, Iversen has two essential rules to follow.
"Helmets, helmets, helmets," she said. "Buy clothing so they are visible. You want them visible and protected."
At Home, Winter 2007
Ski jacket? Check. Ski pants? Check. Ski boots? Check. Sunscreen? The answer better be "Check," said Jennifer Switzky, a medical assistant at the Dermatology Center of Steamboat Springs.
"When you are skiing, it's like being on a lake," Switzky said. "Being at higher elevation makes it worse. You get more sun exposure here than at the beach."
And don't be fooled by the time of year or the cold weather, Switzky advised. The sun and its ultraviolet rays - Ultraviolet A is a carcinogen - are intense in Steamboat, which sits at just less than 7,000 feet above sea level. The ski area is much higher, topping out at more than 10,000 feet.
In addition to applying sunscreen on your face, scalp and ears, Switzky suggests people use a sunscreen on their lips. For that job, use sunscreens with titanium dioxide or Parsol 1789.
"Reapply every two hours," Switzky said. She warned against relying on products that claim to be waterproof.
"It wears off, especially from sweating," she said.
Switzky recommends using Mexoryl sunscreen, which is popular in Canada and Europe but only recently was approved for use in this country.
"It's the best on the market you can buy," she said. "People say it's very moisturizing and that it works great. It's only physician-dispensed right now."
And don't forget your children, who may be off skiing with friends or instructors most of the day, said Dr. Roseanne Iversen of Steamboat Springs Family Medicine.
"Use SPF 50 and apply frequently," Iversen said. "There are plenty of SPF 45 or 50 out there."
She suggested Kids Coppertone and a product called Baby Faces, which is greasy but great for lips. Children with less sensitive skin can apply it all over their faces, too.