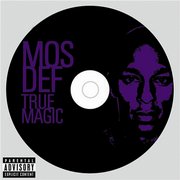 Mos Def
True Magic
I loved Dante Terrell Smith, aka Mos Def, in "The Italian Job," "16 Blocks" and "Talladega Nights." He's appearing in five more movies over the next two years, so it's understandable why the hip hop artist's new CD was released with no packaging other than the CD itself and a clear plastic case.
He just doesn't have any time.
But when weighing Mos Def the musician against Mos Def the actor, I think I prefer the actor. He seems much more interesting and engaging in his on-scene personalities. And although he's known for being one of the more introspective and insightful voices of new-school hip hop, "True Magic" is not very dynamic.
Mos Def started his emcee and spoken word hip hop career by appearing on recordings by De La Soul and Bush Babees before his first solo release in 1996. And for a man who has been nominated for Emmy, Golden Globe, Golden Satellite and Grammy awards, I guess I expected a little bit more from this album.
Don't get me wrong. "True Magic" has some solid beats and pensive rhymes, and I appreciate the sound of his lispy voice. It just lacks the groundbreaking effort many Mos Def fans might expect.
It's been rumored that "True Magic" is the last album Mos Def owes Geffen Records. I wouldn't be surprised if it's his last album, period. So get it while it's hot.
Rating: Can you trust a man who hangs out with Jean Girard (Sacha Baron Cohen's character in "Talladega Nights")?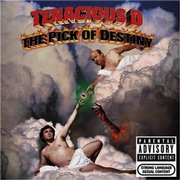 Tenacious D
The Pick Of Destiny
If you were wondering what happened to Meat Loaf, apparently he's been colluding with Tenacious D on the recording of "Kickapoo," the opening song on "The Pick Of Destiny."
It's hard to take a CD seriously when it includes songs with such names as "The Government Totally Sucks," "Dude (I Totally Miss You)" and "Papagenu (He's My Sassafrass)."
I admire Tenacious D for its complete randomness and quirkiness that would have made its members total outcasts in middle school. But while listening to the album, I couldn't help but feel like I was on the outside of an inside joke because I didn't see the movie of the same title.
And for all its quirkiness, the album quickly gets annoying when Jack Black cries like a baby in "Baby." And after 35 minutes, you'll be glad the CD is so short. Quite frankly, it's tough to listen to the whole thing.
"The Pick Of Destiny" is only Tenacious D's second studio album since 2001, and it is more of a soundtrack narrative, with most songs clocking in about two minutes.
The album is amusing at best, but unless you are a die-hard Tenacious D fan, you will feel like a grandma cursing the young folk of the 21st century who have no idea with music is. And she will want the band to wash out its mouth with soap and water.
Rating: I admit I did laugh out loud a couple times, but this album is not something I could listen to all the way through without some sedatives.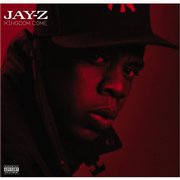 Jay-Z
Kingdom Come
OK. Didn't Jay-Z retire?
Regardless, he's back, and his ego is at a biblical level. But that's nothing new for anyone who knows Jay-Z's music.
For instance: "Jay-Hova" credits himself for saving hip hop. In the song "Kingdom Come," he sings, "I don't know what life will be if h-i-p-h-o-p without the boy h-o-v/not only N-Y-C, I'm hip-hop's savior/so after this flow you might owe me a favor."
On "Minority Report," he compares himself to the government officials he says neglected the victims of Hurricane Katrina: "Sure I ponied up a mil, but I didn't give my time/so in reality I didn't give a dime, or a damn/I just put my monies in the hands of the same people that left my people stranded."
Even Beyonce is open fodder for Jay-Z lyrics. He alludes to troubled times in their relationship in the song, "On Lost Ones," when he sings, "You've been put on this earth to be/all you can be, like the reserves/and me? My timing is on me, it's served/so I have to allow she, her, time to serve."
But apologizing with Army references is just wrong.
At least Jay-Z brought in some big names to support his return from retirement. Chrisette Michele, John Legend, Usher, Pharrell, Beyonce, Sterling Simms, NE-YO and Chris Martin all appear on this album that can't touch the success of "The Black Album."
Maybe I was just turned off by his ego, but Jay-Z hasn't saved hip hop. When was it even endangered?
Rating: Chill out Jay-Z.