Scott Stanford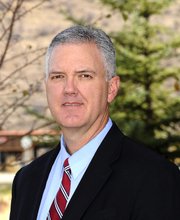 Scott Stanford is general manager of the Steamboat Pilot & Today. Call him at 970-871-4202 or email
sstanford@SteamboatToday.com
Steamboat Springs — I remember when my family got cable TV - we went from four channels to 13. It was 1978, and I thought it was the coolest thing ever. We got TBS and WGN - all the Braves and Cubs games you could ever want, plus Perry Mason, Andy Griffith and Leave it to Beaver.
We also got Showtime. The buzz among the 12- and 13-year-olds in my hometown was that after midnight there was nothing but naked women on Showtime. Sneaking out of your room in the wee hours was easier than climbing on your roof with a transistor radio and binoculars to catch what was on the drive-in screen a couple blocks away.
I am one of those people old enough to remember when every home had an antenna and the only TV options were CBS, NBC, ABC and PBS. Trust me - there was nothing good about TV in those old days. Very rapidly, we went from 13 channels to 26 to 31 to 42 to 64 to 86 to 100 :
Nowadays, we are closing in on 200 TV and music channels at my house. We get everything Steamboat has available in high definition. We get all the HBO channels. We get every Fox sports channel and every version of ESPN. We get Bravo and Nick and Noggin. We get multiple versions of the History Channel, the Discovery Channel, VH1 and MTV.
We have DVR available on two different TVs, and it took my 12-year-old less time to show us how to use it than it took us to teach our parents how to use the VCR.
Of course, there is a newspaper-related point to this column - the TV listings.
The listings came up at a management meeting this week. The muckety-mucks were all gathered around a table talking about things we should change when someone suggested killing the listings. We could spend the money we spend on TV listings for other stuff, like a daily Sudoku puzzle. As they say in the Guinness commercial: "Brilliant!"
But when I ran this idea past members of my staff, they gave me the "Are you stupid?" look. Readers LOVE the TV listings, they said.
So here is what my crack research staff - which would be me, via this column - wants to know: Do you use our TV listings? And if so, how?
I'll confess - I never use the listings. I have a channel guide on my cable system, and if I need to know what's on and when, I use that.
Given the growth of TV listings, we currently list only a fraction of the available channels. People sometimes call to ask why we run listings for Animal Planet but not HGTV or AMC instead of Bravo. I haven't got the foggiest idea.
Our listings are not much help to satellite system users, and if programming gets changed during the week, we have no way to update our grids since they are sent more than a week in advance.
I can remember a time when the cable company mailed monthly listings to your home. HBO used to send out its own guide. So did Showtime. But when was the last time anybody got one of those guides? The cable companies figured it out - "put the onus on newspapers to print and distribute TV listings and when things change or get screwed up, people will call and yell at them, not us. Brilliant!"
I'd like to hear readers' thoughts on the TV listings. If you use them, tell me which listings are most important to you and how we might change them. If you don't use them and you'd rather have different content in that space, let me know that, too.
Scott Stanford's From the Editor column appears Thursdays in Steamboat Today. Contact him at 871-4221 or e-mail sstanford@steamboatpilot.com