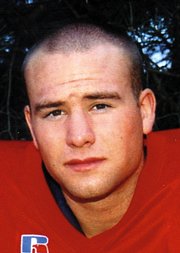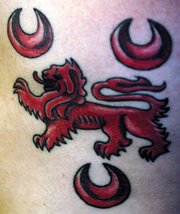 I got the tattoo in the summer of 2006. I was inspired to get the tattoo after my grandfather came back from Ireland with a plaque of my family crest. An independent artist named Joe Miller of Denver created the crest. It took him four and a half hours to create the design.
Show us your ink
Got a tattoo and want to show it off? 4 Points is looking for anyone interested in having a picture of their ink featured in an upcoming edition of the weekly arts and entertainment section.
What we need: a high-resolution, color photo of the tattoo (appropriate body areas only, please) and a short description identifying what the tattoo is, why you got it, when you got it and where you got it. E-mail submissions to aplean @steamboatpilot.com. For more information, call Allison Plean at 871-4204.