To get involved
Steamboat Springs City Clerk Julie Jordan said the city is inviting citizens to apply for vacancies on the following groups:
- Board of Adjustment
- Ice Rink Advisory Committee
- Parks and Recreation Commission
- Historic Preservation Advisory Commission
- Public Arts Board
- Local Marketing District
- Planning Commission
- Steamboat Springs Water Commission
- Recreational Needs Exploratory Committee
Applications and position information are available at City Hall, 137 10th St., or on the city's Web site at: www.steamboatspri...
For more information, contact Jordan at 879-8231 or via e-mail at: jjordan@steamboat...
Applications must be submitted by 5 p.m. Friday.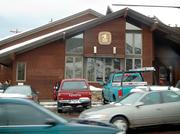 Steamboat Springs — Revising the city's inclusionary zoning ordinance, which regulates how affordable housing is built in Steamboat Springs, is the top priority for the Steamboat Springs City Council.
"The IZ ordinance is the number-one item, and that's what we're doing next," City Council President Susan Dellinger said Tuesday night, during a meeting in which the council reviewed and attempted to prioritize 50 city issues that are either on the table or will be in coming months.
While the City Council next convenes March 6, that meeting will be dominated by a discussion with the Routt County Board of Commissioners about several regional topics. The City Council's next solo work session is March 13, and Dellinger said that session will focus on the inclusionary zoning ordinance, related housing mechanisms and possibly a draft of a new city housing policy that would be the result of several council meetings with housing consultants during the past several months.
The March 13 meeting also will address issues related to redevelopment at the base of Steamboat Ski Area and a presentation by Deputy City Manager Wendy DuBord about potential impacts from a local construction boom set to occur this summer.
City Manager Alan Lanning said a total of about 11 million square feet of construction is currently planned in Steamboat.
The council also planned a March 27 work session to review the city's vacation home rental ordinance, which allows property owners to rent residences to short-term vacationers. City attorney Tony Lettunich announced Tuesday that the city has been sued by the Ridge Road Association, a citizen group that is continuing to contest multiple rulings by city officials in favor of a vacation home rental on Ridge Road.
Also Tuesday, the council scheduled a discussion about transportation issues and a meeting with the Yampa Valley Housing Authority for April 10 and a work session about economic development for April 24. A discussion of recreation facility needs and services could occur at either of those meetings, depending on time constraints.
Finally, the council scheduled issues involving growth and infrastructure development west of Steamboat Springs, including construction plans for the New Victory Highway, for May 8.
Councilman Loui Antonucci questioned whether the council's heavier meeting schedule, adopted last fall, is actually "working against moving forward" by "trying to do too much in a short period of time."
Councilman Ken Brenner disputed the notion, saying a heavy workload is part of the job for council members and city staff, but Lanning acknowledged that such a "burn-out" scenario could be the case.
"Our life is a constant preparation for the next council meeting," Lanning said of his office and city planning staff.
- To reach Mike Lawrence, call 871-4203
or e-mail mlawrence@steamboatpilot.com