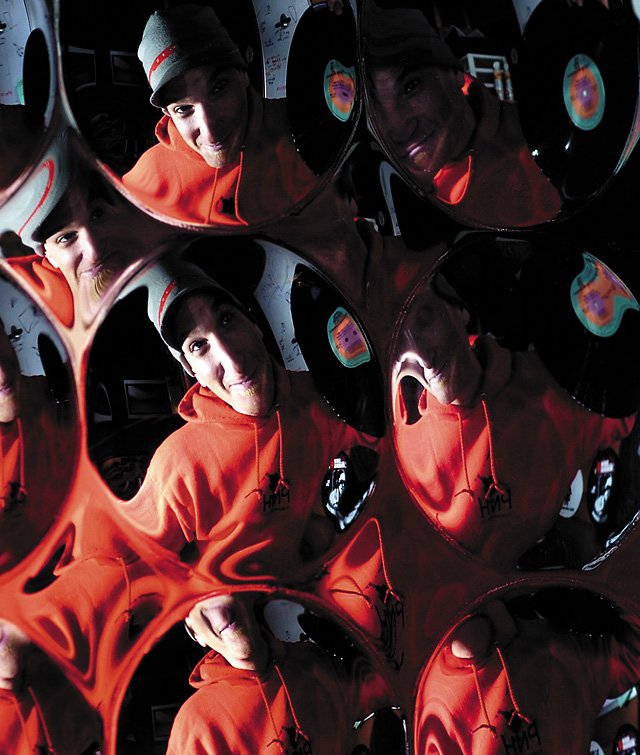 Turntablism
DJ Also Starring takes his chances behind the turntables
Friday, February 23, 2007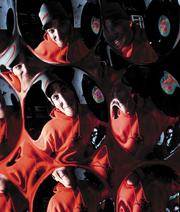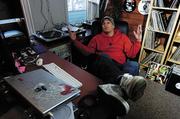 It's not just his turntables that Brain Alpart, aka DJ Also Starring, has to lug around to every gig. The local DJ always takes between 100 and 200 records with him.
"I never go over four crates," he said. "If I can't make a party happen with four crates, there's no way it's going to happen."
Alpart's record collection weighs in at more than 3,000 albums. He began accumulating them when he was a child, and he now supplements his collection with online purchases and through what he finds in record and thrift stores.
"I've always had an interest in deejaying but never had an opportunity," he said. "I got into it in 2000 when I moved back to Steamboat and the guy I moved in with had a turntable."
Alpart nows works full-time as a DJ at private parties, and he spins every Friday night at the Old Town Pub.
"What I play is different every time. It's trial and error," he said. "I'm just about getting away with whatever I want to play as long as people will dig it."
For Alpart, deejaying is more about making clean blends than scratching records.
"I keep my sets focused and I like to play two records together as long as I can, but I don't always pull it off," he said. "The next step is to make my own beats and throw those into the sets."
Alpart finds inspiration from other DJs, including DJ Qbert, DJ Z-Trip, DJ Peanut Butter Wolf, DJ Format, DJ Diplo and DJ A-Trak.
"I mash among genres and play more obscure stuff than the hits. I continue to take a lot more chances," he said. "I threw in the Dead Kennedys one night and the people couldn't handle it. Security had to stand in front of my tables."
People often come up to Alpart with requests that may not be to his liking.
"People come up with mostly new Top 40, trendy stuff like, 'Do you have the Pussycat Dolls?'" he said. "Oh God. I was just getting on my groove and you ask for that crap? When you're deejaying, people think you're there for them."
Turntablism involves give and take, and Alpart plans to continue to take his skills to the next level.
"I am learning some new software and I always have fun with the craft of deejaying," he said. "I just keep my ears open and take chances."