GRAMNET forum Tuesday
Commissioners to host sheriff, public
Monday, February 19, 2007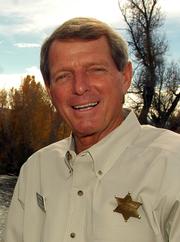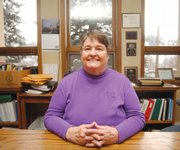 Steamboat Springs — Routt County officials will discuss the future of GRAMNET Tuesday, less than a week after Routt County Sheriff Gary Wall announced his office will no longer contribute to the regional drug task force.
Wall said Thursday that his office will cut off its $115,000 in annual funding for the Greater Routt and Moffat Narcotics Enforcement Team, or GRAMNET. Wall said contributing to GRAMNET "was not worth its results." Wall has also accused GRAMNET officers of abusing individuals' civil liberties and constitutional rights in task force investigations and arrests, though he has not provided any specific examples. GRAMNET officials have said Wall's claims are unfounded.
Wall will meet with county commissioners Tuesday for a public discussion about Routt County's future involvement in GRAMNET operations.
"We thought it was important to have Sheriff Wall come in to explain to us his reasons for not participating in GRAMNET, and to allow a forum so that if any concerned citizens or members of GRAMNET want to speak to us, they would have an opportunity to do so," said Nancy Stahoviak, who chairs the commissioners' board. "That was the main reason we put it on the agenda."
Tuesday's meeting is scheduled to begin at 10:55 a.m. in the Commissioners' Hearing Room of the Routt County Courthouse Annex, at 136 Sixth Street in downtown Steam-boat Springs.
Stahoviak said that while she has received several phone calls from county citizens concerned about the issue, whether the Sheriff's Office should fund GRAMNET is not the commissioners' decision.
"The sheriff is the elected head of law enforcement for unincorporated Routt County, and as such, this decision has to be his - it's not ours," Stahoviak said. "I think if any citizens have concerns, they need to let (Wall) explain to them his reasons for not wanting to participate in GRAMNET."
GRAMNET has an annual budget of $400,000, of which $88,000 is for a sheriff's deputy who will no longer participate in GRAMNET investigations.
GRAMNET is now made up of law enforcement officers from the Moffat County Sheriff's Office and the Craig and Steamboat Springs police departments. GRAMNET receives nominal contributions from the Hayden Police Department and Jackson County Sheriff's Office, as well as dwindling funds from federal grants.
Steamboat Springs Public Safety Director J.D. Hays said he is confident GRAMNET will continue to move forward.
"The funding is there," he said. "Our intent is to do the best we can with what we've got. Only time will tell how effective we are."
Stahoviak said commissioners likely will ask Wall for additional reassurance that drug investigations will continue in rural Routt County.
"Our concerns are to make sure drug investigations, searches and seizures, and arrests that lead to prosecutions continue to happen in unincorporated Routt County, if we are not part of a larger task force," Stahoviak said. "Gary has assured us that is going to happen."
If you go
What: Public meeting of the Routt County Board of Commissioners with Routt County Sheriff Gary Wall, to discuss the future of Routt County's participation in GRAMNET
When: 10:55 to 11:30 a.m.
Tuesday
Where: Commissioners' Hearing Room, on the second floor of the Routt County Courthouse Annex at 136 Sixth St. in downtown Steamboat Springs
Contact: Call county offices at 879-0108 for more information, but call Tuesday morning - county offices are closed today for the Presidents Day holiday.
Reporter Alexis DeLaCruz contributed to this report.
- To reach Mike Lawrence, call 871-4203
or e-mail mlawrence@steamboatpilot.com
More like this story