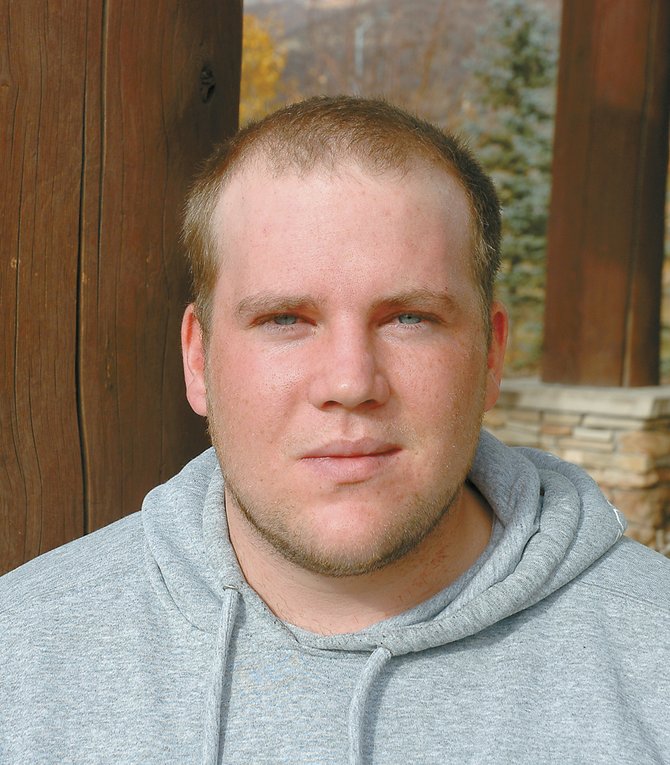 Luke Graham: Back on track
Luke Graham
Luke Graham's column appears periodically in the Steamboat Today. Contact him at 970-871-4229 or lgraham@SteamboatToday.com.
Find more columns by Luke here.
Steamboat Springs — When the athletic careers of Hayden High School senior Jordan Williams and Steamboat Springs High School senior Houston Mader hit a speed bump, they simply slowed down and absorbed it.
How nice it was to see them back at full speed this week.
Williams, a fixture on the Hayden football team's offensive line, learned this summer that he had two herniated disks in his back - an injury typically associated with middle-aged men.
A trip to the doctor left Williams - 5 feet 10 inches of muscle and aggression - with a simple decision. To ensure his future health, he'd have to miss the 2007 football season.
No doubt it was hard for Williams to watch his teammates roll into the state semifinals. But Williams always knew his future was in baseball - he plays catcher for Moffat County High School, so he opted for the surgery.
"It was hard," Williams said about watching the football season. "But I feel healthy now."
Mader's situation was a little different. As a junior last year, Mader placed fourth in the state wrestling tournament.
It was a pretty good showing for the Sailor, especially when you consider he was wrestling with one arm and bronchitis.
Earlier in the year, Mader had torn the labrum in his shoulder. He was advised to have surgery. Mader wrestled on.
By the time he hit the mats at the state tournament in Denver, Mader had heard his shoulder tear three times throughout the year.
He finally went under the knife the day after the Steamboat Ski Area closed this spring. The surgery kept Mader out of the 2007 football season.
This past weekend, both athletes returned to action.
On Friday, in his first high school competition in almost six months, Williams looked like his former self. He led the Tigers basketball team in scoring with 21 points.
Mader, who is still undergoing physical therapy on his shoulder, dominated his weight class at the Carl Ramunno Invitational at Steamboat Springs High School on Saturday.
Both said they were happy to be competing again. Both are happy to be without pain. And perhaps most important, both were smiling.