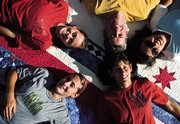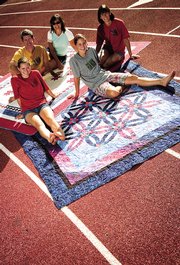 Past Event
Friday, August 10, 2007, 6:30 p.m.
Steamboat Springs High School, 45 Maple St., Steamboat Springs
Not available
Steamboat Springs — Greg Long knows how to prepare for a successful run.
He ran at the NCAA Division I level in college (Utah State University) and hasn't stopped competing since. Most recently, he won his age group in the 1,500 meters at this winter's USA Track & Field Mid America Indoor Regional Championship and took second in his age group at the 10K Trail Championships this summer on Mount Werner.
But no race has presented him as much of a challenge as the one he faces today and Saturday. Long, 45, hopes to complete back-to-back marathons in 12 hours during the American Cancer Society's Relay For Life at Steamboat Springs High School.
"I know the feeling after you run a marathon, where you're going all-out," Long said. "I can't think of it as back-to-back marathons. This is about lasting out the time."
Long, who is a coach of Steamboat Springs track and field distance runners, will enlist a little help from some of his athletes, but he'll primarily rely on friends and family to help pace him in one-hour increments. The plan is to break up the run - which begins at 6 p.m. today - into a series of 4- to 5-mile routes he can run apart from the Relay for Life participants who will be walking laps around the Gardner Field track. Every hour, Long will return back to the track to grab a bite to eat and to meet another prospective member of his support team, the core of which consists of his daughter, Brittany, wife, Jill, sister, Laura, and niece Torie.
Long knows going from his background in shorter-distance speed running to an endurance haul through the night is uncharted waters, mentally and physiologically, but the cause helps him maintain perspective.
"Anybody that's watched someone go through cancer knows it's tough," Long said. "My thing to keep going is the people who have worked harder than me in that 12 hours."
The person Long will keep closest to his heart during his run will be his mother, Sherry, who died from brain cancer in 2004. The cancer began in her breast, and after nearly a decade of chemotherapy, "things got bad real fast," Long said.
Long found plenty of donors to pitch in for his team, dubbed "For Mom," knowing that he would be pushing his personal limits for a cause.
"The more people that get involved, the better," Long said. "The funds are one thing. It's just good to raise awareness - everyone knows someone that has been touched by cancer. I'm looking at the event as meditation time for everyone there."