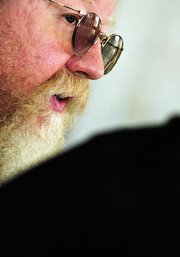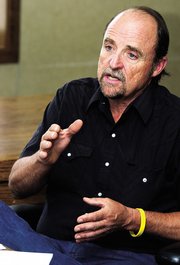 Steamboat Springs — Preventive programs are keeping Routt County children in their homes and out of foster care, county officials said Monday.
Bob White, Routt County's director of human services, said that while his department works with more than 40 families deemed "at imminent risk" of losing their children to out-of-home placement, only two children are in foster care in Routt County.
"Statewide, most counties place 45 percent of the kids deemed at-risk into out-of-home placement," White said. "The programs we are able to offer local families allow kids to remain safely in their home and in their community."
The programs are part of Routt County's core services program, which provides families with mental health and substance abuse treatment, training in life skills such as parenting and budgeting, and home-based counseling with a caseworker.
White presented the Routt County Board of Commissioners with a three-year funding plan for the core services program, which if approved by county commissioners today will allow the county to use more than $300,000 annually in state funding into 2010. Routt County's three school districts have also approved a combined $40,000 for the program each year. Because some of the state funding requires additional local dollars, White is seeking $25,000 from Routt County for the core services program each year.
"These programs are for alternatives to foster care - what we call family preservation," White said. "Families are sacred. When you talk about breaking up a family, that's huge."
White and Mike Sidinger, the county's division manager for child and adult services, said the efforts of numerous local groups - such as Advocates Against Battering and Abuse, the Northwest Colorado Visiting Nurse Association and school districts in Steamboat, Hayden and South Routt - are crucial to the success of the core services program.
"Without all of that help, we wouldn't be able to provide these services," Sidinger said.
Sidinger said "a huge percentage" of families involved in core services are dealing with alcohol and substance abuse issues.
"That's where many of our families are struggling," he said.
White and Sidinger said despite the low number of out-of-home placements, volunteers for foster parents are always needed due to the different ages, genders and locations of affected children. Interested volunteers can call the county human services department at 879-1540.