Wine lovers convene at festival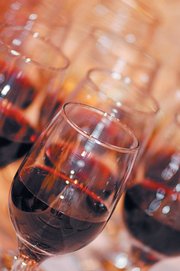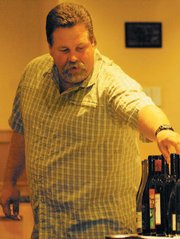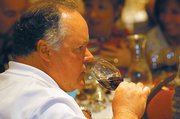 Steamboat Springs — Wine is far more than just a beverage for Stephen Kautz.
"It's part of an experience," said Kautz, president of Ironstone Vineyards in Murphys, Calif. "You ask people to tell you their most memorable experience with wine, and they'll come up with that picture of an Italian restaurant and the guy with the basket of bread and the checkered tablecloth. Well, that wine is probably a $2-a-gallon Chianti - it's the experience. Like sitting in the mountains overlooking the Rockies, or sharing a meal, it's the overall" experience.
And, every year, it's that experience that draws Steamboat Wine Festival participants such as part-time Silverthorne resident Steve Ladin, who came to the growing festival for the first time last year and returned this week. He was hoping to supplement this trip by attending one of the festival's informational seminars.
He picked the "Wines for any Budget and Lifestyle Seminar" hosted by Kautz on Friday afternoon at the Steamboat Grand Resort Hotel.
Kautz pointed out the wine industry's backward marketing approach.
"They create a product that people think is beyond their means, when 75 percent of people who buy wine for the first time don't own a corkscrew," he said.
Of course this doesn't mean consumers should settle for the five-liter box of Franzia or an $8 jug of Carlo Rossi.
Kautz set out varieties of mostly California wines - in the $8 to $18 range - that the group of 30 seminar attendees could comfortably take to a dinner party.
Kautz walked the group through the taste intricacies of "fruit, depth and richness." He said, "Often the biggest wine in the bunch can be the least expensive."
Joann Galluzzo said she liked the dry-fermented Cabernet Sauvignon blend the best, which she kept quiet - lest it draw the round of stifled guffaws that Kautz received after admitting to putting ice cubes in his favorite red wine on a hot day.
But Kautz, whose 5,000-acre vineyard is the world's largest Cabernet Franc producer, continued to demystify popular varieties such as Pinot Noir while helping the group appreciate how flavors, "hit your palate."
"Sometimes I'm afraid to buy some of my friends wine," Galluzzo said. "I'm no connoisseur, I'm just a novice. I'm still learning, so this is great to hear."
Festivities continue today, concluding with the Toast of Steamboat Grand Tasting. The event starts at 3 p.m. at the Torian Plum Plaza and features live music, wines from more than 100 wineries and a silent auction.
Visit www.steamboatwinefestival.com for more details.
- To reach Dave Shively, call 871-4253
or e-mail dshively@steamboatpilot.com