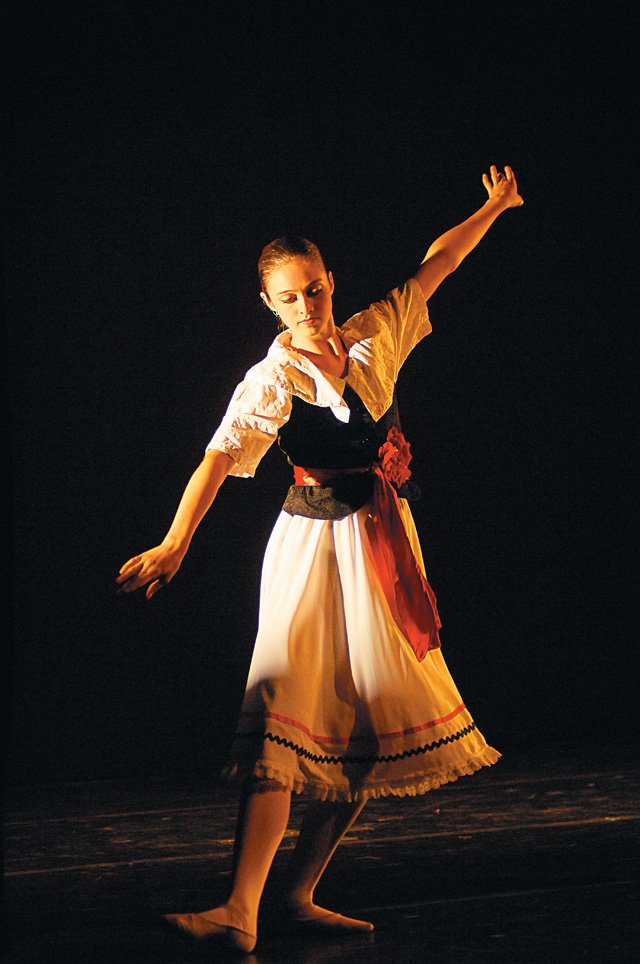 Youths take on forefront
Perry-Mansfield ends summer with 'Youth Festival'
Past Event
Thursday, August 2, 2007, 7:30 p.m.
Perry Mansfield Performing Arts Center, 40755 County Road 36, Steamboat Springs
All ages / $10 - $15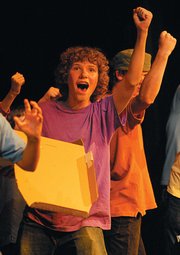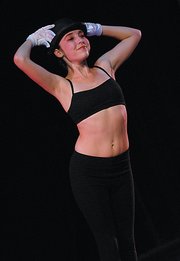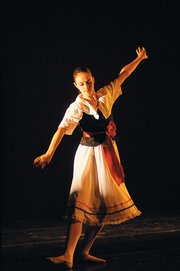 Steamboat Springs — As summer 2007 creeps toward its end, so to does another session of dances, performances and classes at Perry-Mansfield Performing Arts School and Camp.
The final performance of the 2007 Perry-Mansfield season is tonight, with local and visiting youth talent (ages 12 to 14) appearing in the "Youth Festival." The festival's two acts are split between dancing and theater performances.
The 12 dancers comprising tonight's show took a placement class at the beginning of the four-week intermediate program.
"If we saw a dancer who had background in ballet, we put them in a modern piece," said Jennifer Golonka, a dance faculty member at Perry-Mansfield. "It helps to widen their abilities and provides a deeper background."
This year is the first year in which Perry-Mansfield's intermediate students are double-cast, appearing in two pieces during the "Youth Festival." Since the casting in early July, campers took classes in theater and dance for eight hours a day, not including rehearsal time in the evenings.
"It's always challenging," Golonka said. "But to see the progress and these students blossom, it proves their love and passion for the arts."
Golonka, who is in her fifth summer at Perry-Mansfield, pushed choreography on her intermediate students. That choreography is typically considered too difficult for middle school-aged dancers.
"They need to find the artistry between the steps," Golonka said. "Students might not be able to do all of what I ask of them, but they do improve tremendously. I wanted them to rise to the occasion, and they certainly have."
The second act of "Youth Festival" is a montage of monologues, songs and commercials created by Florida State University directing candidate Ryan Clark and singer/songwriter Sharon Kenny of New York. Clark and Kenny came to Perry-Mansfield with the idea to create a show based on the influences media have on teenagers.
"Their age allows them to be really open and creative," Kenny said. "They're uninhibited and go all out. There's no second-guessing themselves or what they've come up with."
Clark cut out advertisements from magazines on the first day of camp and asked the 24 middle school students to do some improvisational work related to their opinions and feelings toward the ads.
"It was amazing to see how much information they're absorbing from TV and the media," Clark said. "These kids aren't isolated; they know what's going on in the world."
Stemming from their own creations, students polished their original ideas with the aid of Clark. Kenny used songs from different genres and time periods to add a musical aspect to the piece, titled "Listening to the Noise."
"Theater is starting to move in the direction of pop," Kenny said. "This show is a great educational experience for the kids to learn more of that field."
The issues brought up in "Listening to the Noise" range from body image and self esteem to thoughts about the military. Kenny, who also worked with Perry-Mansfield's high school- and college-aged students this summer, enjoys seeing the rapid progress of the youngest campers.
"They're so hungry for the arts," Kenny said. "It's a boundless energy that comes from pure enthusiasm for theater."