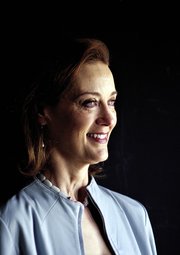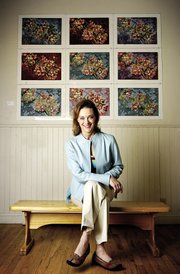 Steamboat Springs — Marion Kahn has a broad definition of art.
An avid cook, gardener, jeweler, tennis player and theatergoer, she sees art in many of the things she does. It's a perspective that will come in handy in her role as the new executive director of the Steamboat Springs Arts Council.
"The community is changing so much. My immediate goal that we need to do is be relevant to the community in the next 10 years," Kahn said. "I'm doing a major research study and am in the process of envisioning what the Arts Council should be."
The Steamboat Springs Arts Council has been a successful business incubator as well as an advocate for individuals and ideas. It provides support in all areas of the arts.
"Now, I want to look at how to collaborate with people in health care, social services and education - to support their goals by using art," Kahn said. "There is a huge shift of energy that everybody is talking about. We need to group together and figure out how to help. Our role is to be the glue."
Kahn's eclectic professional background includes being an actress, journalist, model and theater critic, as well as running her own marketing public relations firm and writing and co-producing 14 documentaries.
"I've always been around words and ideas and concepts," she said. "It has been great training."
Her parents have lived in Steamboat Springs for 25 years, so she was a part of the community before accepting the position.
"My mother was an artist," Kahn said. "She was also a person who didn't see limitations, which is one of the greatest gifts she gave me."
Kahn views art as an essential part of a community and she has a broad definition of what art is.
"With the help of the affiliates, members and the public at large, we can become a national leader for how the arts can enhance the life of our community in a unique way, because Steamboat is a unique community," she said. "Art can bring a great sense of joy and fulfillment in lives."
She also has thoughts for how she can upgrade the Depot Art Center.
"I have exciting ideas for new landscaping and how the internal building should look, that will keep with the historical aspects of the building," Kahn said. "It's important that the Depot is a community gathering place for the exchange of ideas, and
that people feel welcome here."
Kahn thinks Steamboat Springs is poised for growth because all the elements for success are already present.
"The talent is here, and we have a community of very authentic people," she said. "We have a great staff and board of directors, and the city is so supportive."
- To reach Allison Plean, call 871-4204
or e-mail aplean@steamboatpilot.com