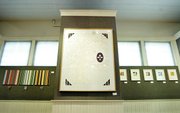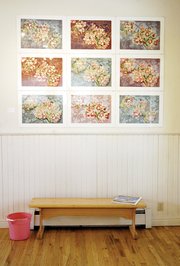 The cutting blade
You are either are a Will Ferrell fan or you aren't. The manager of Blockbuster told me he can't even watch one of Ferrell's movies because he annoys him so much. I'm not one of those people.
I saw "Blades of Glory" this weekend. Yes, it was very much a rip-off of "The Cutting Edge," but is was a fun addition to the Ben Stiller, Owen Wilson, Vince Vaughn and Ferrell genre films.
We've got some serious type casting going on in this film though. Will Ferrell is still playing the role of Frank the Tank, Ron Burgundy and Ricky Bobby, and Jon Heder does not act far from Napoleon Dynamite.
The official homepage for the movie states the script was written by two brothers and "one of them was working at Starbucks, I think," it said. The fact that they included the Starbucks information on the Web site is as random as the premise for the film. But it was fun to watch our comedic hero's stunt men fly across the ice, and thumbs up for including Nancy Kerrigan in the flick. It appears her knee has healed just fine.
Hint of spring
What I love about the Steamboat Springs Arts Council's art opening is that they are laid back and there is no pressure to buy anything. There is never a stuffy gallery feel and Beth Banning and the Arts Council show jurors do a fabulous job of bringing in new and eclectic artists with all mediums and talents.
Friday's opening was the first time I saw someone pushing Arts Council memberships on non-artists who just walked in the door. But the uneasy feeling was diminished as the captivating work of Maggie Fleming, Theresa Haberkorn and Stan Madeja took center studio. Much of the work in this show was complimentary not only to the other pieces, but hinted at what Steamboat Springs has been teasing us with for weeks - spring time.