Breaking News Alerts
Want breaking news from steamboatpilot.com sent to your e-mail or cell phone? It's free and easy to sign up: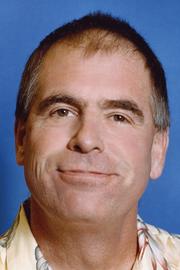 Steamboat Springs — Several weeks ago, I announced my resignation from the School Board. My reason for doing so was because as a representative of the public's trust, I found myself in the position of having to "do the right thing" for the district and the community even though the "right thing" conflicted with the current board's direction and board ethics.
For over 10 years, I had dedicated my time and energy to the Steamboat Springs School District. I was a founding member of the 10+2 Committee. I campaigned for and helped secure the passage of a $22 million bond used to renovate our high school and another $29 million bond to replace Soda Creek Elementary School and to renovate both the middle school and Strawberry Park Elementary. Twice, I supported and campaigned for mill-levy overrides dedicated to increasing district employees' compensation to raise an additional $1.5 million per year. I was instrumental in hiring a well-qualified administrator to lead the district. Perhaps most importantly, I championed the initial passage, implementation and re-ratification of a half-cent sales tax dedicated to our children's education. I was proud to serve on behalf of the community that saw those missions as critical and prouder still to live in a community with such a long and extensive history of support for public education.
Unfortunately, over the course of the last two years, the board began to lose its focus on its number one priority - the education of our youth on behalf of our community. Individual egos and personal agendas were taking the place of strategic plans, and good governance was being replaced with partial, bitter micromanagement. The orderly and civil operations of the board and the district were slowly eroding. I fear the current board is headed in a different direction than the community that has so ardently supported the district.
"The School Board has access to all records at all times," is a quote John DeVincentis has used numerous times during his tenure on our School Board. Shortly after DeVincentis left the employ of the School District, as a board member at that time, I had access to the controversial e-mails, as well as other board members. I delivered a copy of John's e-mails to the Pilot & Today, knowing they were of public interest. Should I have released them sooner? In retrospect, maybe I should have. But, I opted not to at that time because DeVincentis had just gone through a "difficult" situation with the former superintendent and begun his private life after many years of contributing to the excellence of Strawberry Park Elementary School, its support staff and remarkable (award-winning) teachers. I had hoped his experience would be beneficial to the district.
I resigned from the School Board knowing I could no longer make a positive contribution and that revealing his e-mails would be ethically deceitful. I had initially requested anonymity out of concern for my family and the anticipated backlash from John and his supporters. I had hoped DeVincentis would care enough for the district and community to spare us the financial costs, emotional distress and enduring lack of focus to resign. Since he has opted not to step down, a district-wide inquisition has been undertaken to find the individual responsible for releasing the e-mails. As Denise said, it is time for the district to move forward and let the community dictate the outcome.
Respectfully, Pat Gleason