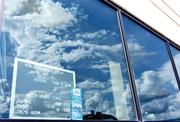 Steamboat Springs — Creating a one-size-fits-all affordable housing policy may be an impossible task for the Steamboat Springs City Council.
After several hours of discussion Tuesday night, and after hearing extensive public comment from business owners, developers, homeowners and community representatives, the City Council tabled any action on proposed revisions to the city's inclusionary zoning ordinance, which regulates how the city provides and funds affordable housing.
The City Council voted to continue the first reading of the ordinance at a meeting May 1. Councilman Paul Strong was absent.
The City Council approved two resolutions that support eventual adoption of a controversial linkage policy. Linkage would require residential and commercial developers to compensate the city, either by a fee or by construction of affordable homes, for a percentage of the market-rate housing units or employees created by their new development.
But debate arose about whether a linkage policy, which would assess thousands of dollars in fees or construction costs, should apply to developments already approved by the city or only to development applications filed after the revised inclusionary ordinance is adopted.
Several development projects both in downtown Steamboat Springs and at the base of Steamboat Ski Area - such as Riverwalk on Yampa Street and Wildhorse Meadows on Mount Werner Road - have city approval but have not yet filed for all the building permits required for multi-year construction, or for any building permit at all.
"The city could legally apply (linkage) to any building permit that comes in after adoption of the ordinance," city planning director Tom Leeson said.
City Council President Pro-tem Steve Ivancie said projects already approved should not be charged additional linkage fees.
"I think it's a question of changing the rules mid-stream," Ivancie said. "To change it after the fact is unfair."
City Council President Susan Dellinger countered that missing out on the large number of projects currently in the pipeline would cost the city valuable dollars for affordable housing.
"The only thing we'll really be able to look at in the future is West Steamboat," Dellinger said. "We're going to have buildings come up with no housing linked to them - we're not solving the problem."
Brent Pearson of Wildhorse Meadows developers Resort Ventures West noted that during the project's approval process last summer, issues of trust between the City Council and developers were often discussed.
"It seems your approval is not really an approval," Pearson said. "If this type of thing starts to happen, I think that trust factor gets taken away."
Representatives from the Community Alliance of the Yampa Valley and the Yampa Valley Housing Authority spoke in favor of the council's efforts to revise the inclusionary zoning ordinance.
"Many of our residents don't feel there is a place for them here," said Housing Authority executive director Elizabeth Black.
Also Tuesday, the City Council voted to hire Denver consultants Matrix Design Group for a comprehensive study of Steamboat Springs Airport. The $100,000 study will examine the facility's local economic impact and cost of operations and scenarios for alternate uses of the 255-acre airport site.
While several members of a committee appointed by the council recommended not conducting the study, citing the financial unfeasibility of alternate uses for the airport, Ivancie disregarded that recommendation Tuesday.
"I don't think it's the committee's place to decide whether we're going to do that (study) or not," Ivancie said. "I'm all in favor of spending that money and approving this contract."
- To reach Mike Lawrence, call 871-4203
or e-mail mlawrence@steamboatpilot.com