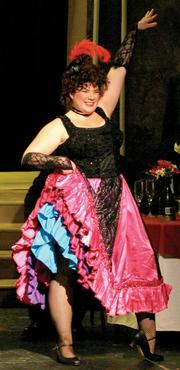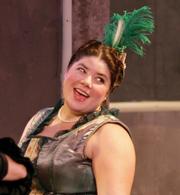 If you go
What: Emerald City Opera presents the SpringSips Resident Artist Spotlight Series with Michelle Hess and accompanists Christel Houston and Yvette Look on piano
When: 7 p.m. Tuesday
Where: Holy Name Catholic Church, 5th and Oak Streets
Cost: $10 adults, $5 students/seniors
Call: 879-1996
Steamboat Springs — Singer Michelle Hess gets a second chance Tuesday to perform a program she was unable to do during her senior year at the University of Dayton.
"The summer before my senior year, I yelled and abused my vocal chords and had nodules. I couldn't sing for six months and had to cancel my senior recital," Hess said. "It's amazing that I get a second chance and get to work on the pieces I've always wanted to do."
Hess will sing as part of Emerald City Opera's Resident Artist Spotlight Series. She will be accompanied by Christel Houston and Yvette Look on the piano.
"I really want to recognize how amazing they have been to work with," Hess said. "It has been a lot of work for me, but also a lot of work for them. What I am asking Christel to do is downright crazy. I picked some hard songs."
The classical part of Hess' program will include works by Mozart, Schubert and Samuel Barber. She will sing a set of contemporary Christian songs, jazz songs and musical theater.
"Just the good ones, which is all of them," she said. "'The Phantom of the Opera,' 'The Music Man' and 'Guys and Dolls.'"
Hess will perform "Art is Calling For Me" as her closing number.
"It's my staple song since I moved here because it makes fun of opera divas," she said. "I just picked up the song along the way as a big joke because I'm not usually an opera singer, I just do it in my spare time."
Keri Rusthoi, the artist director for Emerald City Opera, started the Resident Spotlight Series to highlight local talent.
"The whole purpose of the series is for local musicians to have an opportunity to strut their stuff, and Michelle is perfect for that," she said.
The series is sponsored by SpringSips and the proceeds fund a scholarship for a graduating high school senior in the Yampa Valley who wants to study voice in college.
At the University of Dayton, Hess got a degree in music education and now teaches music to elementary students at Strawberry Park Elementary School.
"I had a strong emphasis on performing even though I was a music education major," Hess said. "I knew this would be important someday for my students to see how much I love it."