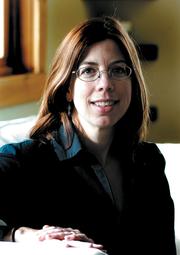 At Home, Spring 2007
So you've decided to rent out your three-bedroom condo near the ski area, and it's suddenly become apparent that your renters probably will be a group of college-aged ski bums or a young married couple who may or may not have a couple of dogs hiding out in the back of their car.
There are several steps any homeowner can - and should - take to protect themselves and their unit.
Jill Brabec, a real estate and land use attorney with Holloway, Brabec and Associates in Steamboat Springs, first recommends that homeowners make a checklist of important issues to address in a lease. She encourages homeowners to be as specific as possible, and she insists all leases be in writing.
"Every lease should be in writing because that is a legal binding document, which a lot of people don't always understand," Brabec said. "By signing that agreement, you are agreeing to everything it spells out."
While most homeowners know to cover the basics (rent due date, security deposit amount, etc.), many fail to consider issues such as whether to allow pets, how many people can live in the unit and who is responsible for costs beyond the flat rental fee.
"There's always more than you think there is," Brabec said. "Just saying, 'Have the $500 to me by the first of the month,' isn't always enough. You need to make sure you include who will be responsible for utilities, how many people will be allowed to live there and what happens if the (tenant) leaves early."
Whether to allow pets is up to the individual homeowner, but if you tell your renters that it's OK for their cat or dog to stay in your unit, be sure to require an additional deposit to guard against additional damage.
"The bottom line is that the homeowner is held liable for everything," she said. The homeowner "is going to be the one getting the $50 fine a day if the renter's dog is tearing up the landscape."
Most pet deposits depend on the type of rental and animal, Brabec said. A Chihuahua probably won't wreak the same kind of havoc that an Alaskan Malamute might, so landlords should increase the amount of the pet deposit if a larger animal is part of the deal.
Just as pet deposits are important, so are security deposits. Although they can vary, a security deposit - usually in the amount of one month's rent - will help cover damages the renter may cause while living at the home.
Landlords are required by state law to return the renter's security deposit - less anything that is withheld- within 60 days of the termination of the lease.
Brabec said it isn't always necessary to hire a lawyer to draw up a rental lease, especially with many basic legal forms available for free on the Internet. Sites such as lawdepot.com and uslegalforms.com will get you going in the right direction.
But for a new landlord or a homeowner with a lot of money at risk, Brabec advises consulting an attorney to write up a lease agreement.
"It makes sense to take time in writing a lease because you have a lot of money at stake," she said. "It's a balancing act, because a lot of people can do it themselves if they're organized, but a lawyer can help you take your specific situation into consideration and make sure all your bases are covered."
- Story by Alexis DeLaCruz
Photo by John F. Russell