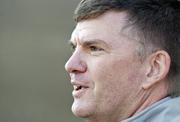 Steamboat Springs — During a barbecue meant to honor the men and women of Routt County Communications on Friday, several of the dispatchers were called back into the center when an emergency call came in for Steamboat Springs Fire Rescue crews.
The firefighters and EMTs dropped their plates of food as soon as their radios began going off, jumped in the fire truck and left.
All in a day's work for the men and women characterized as "the voices of those in need" by Routt County Communications Director Dave Hill.
"Everyone in this community has at one point seen someone with a police department, fire department or search and rescue, but our dispatchers are the ones sitting inside controlling all that and making sure everyone gets the help they need as fast as they can," Hill said.
To honor the county's dispatchers during the Association of Public Safety Communications' National Public Safety Telecommunications Week, the communication center grilled for the dozens of agencies it dispatches for and honored each dispatcher with a certificate.
Law enforcement officials with the Steamboat Springs Police Department, Steamboat Springs Fire Rescue, Hayden Police Department, Colorado State Patrol, Routt County Sheriff's Office, Colorado State Parks, Routt County Search and Rescue and Routt County coroner attended the barbecue.
Hill said recognizing the tireless hours and demanding jobs the dispatchers have is what the week is all about.
"Our dispatchers don't get to wear a uniform or ride in a shiny red car with sirens, so it's nice to get to recognize them," he said.
Leslie Hockaday has been a dispatcher for three years and said it's a "behind the scenes" job the general public is not always aware of.
"It gives me a satisfaction I have never had before with anything else," she said. "I'm super nosy, and I like to be right in the middle of things. I like being the first one to know what's going on."
Dispatchers face incredibly stressful emergency situations every day that require patience and the ability to stay cool under pressure.
"To do this job you have to have an unbelievable amount of people skills," Hill said. "You have to be able to multi-task and control your emotions. I have a lot of respect for our dispatchers. They do a tremendous job for this community."