Permission to party - and dress badly
Jill Murphy Long throws bash to promote third book
Friday, September 22, 2006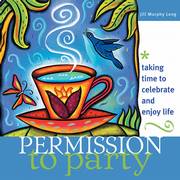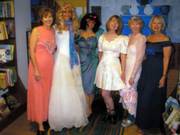 Recurring event
Off the Beaten Path, 68 Ninth St. , Steamboat Springs
Not available
After Jill Murphy Long failed her home ec class, she was nicknamed "Home Wreck."
"I burned the hot chocolate, sewed my dress shut and got my hair caught in the electric mixer," said Long, who is promoting "Permission to Party," her third book. "The book gives party ideas for those born without the cooking gene."
Long is throwing a party next week to demonstrate many of the innovative ideas from her book. The theme of the party is to wear your ugliest bridesmaid or prom dress, or to unearth your baby blue tuxedo or tux-printed T-shirt.
Long will be wearing her wedding dress.
"I only wore it once, and I spent thousands of dollars on it. I haven't even opened the box it's in for 10 years," she said. "You do not have to dress up, but you are welcome to wear your old $250 bridesmaid dress."
The red carpet will be rolled out for the costume contestants arriving in a parade from Giovanni's Restaurant, where they will register. At the party, there will be games that promote mingling, a photographer to create souvenirs, costume and party idea contests and a fortuneteller.
"She's going to tell you that you are going to become rich and famous and tell you everything you want to know," Long said.
Long got many of the ideas in the book from her mother, who she said was a party queen.
"She hired a belly dancer back in the '70s to come to a party and teach people how to dance, and she used to have adult scavenger hunts and progressive dinners," Long said. "Partying was just an excuse to get people together and create a memory. Otherwise it all blurs together, and we would just work all the time."
Live music will be provided by a jazz quartet, and the Yampa Valley Ceili Society & Band and Irish and African dancers will go through the crowd, teaching dance steps to willing students. Elements Cafe and many other local restaurants will provide food, wine, coffee and non-alcoholic drinks. And each guest will leave with a goody bag and an autographed copy of Long's book.
Long said she parties weekly in some form or another, and she will help you learn how to celebrate life's milestones or just another Friday night. And she always will give you permission to party.