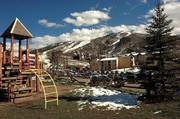 Steamboat Springs — A group of base area investors and property owners is recommending that all redevelopment projects at the base of Steamboat Ski Area be put "on hold."
In a sharply critical letter sent to City Council members Friday, seven members of the Base Area Reinvestment Coalition said a "confusing application of inclusionary zoning regulations" and an "increasingly unpredictable, arbitrary and inflexible regulatory environment" are contrary to the original intent of the Urban Renewal Authority. The City Council created the URA in 2005 to raise money for public improvements around the ski area base.
"The recent actions of (City) Council provide little evidence that the city is willing to create the public-private partnership that was envisioned when we first championed the idea of an Urban Renewal Authority for the ski base area," the letter reads. "Given this situation, we feel it's time to take a step back, put all URA projects on hold, and see if we can resolve a number of significant public policy and process issues."
The letter is signed by Chris Diamond, president of the Steamboat Ski and Resort Corp.; developers Whitney Ward and Brent Pearson of Resort Ventures West, the driving force behind the Wildhorse Meadows and One Steamboat Place developments; David Baldinger Jr., a Torian Plum Plaza property owner; Jim Wells, Timbers Company executive and project director for One Steamboat Place; Jack Ferguson, owner of Mount Werner Lodge; and base area property owner James Temple.
At a meeting Oct. 17, the council denied the community housing plan for One Steamboat Place, a 440,000-square-foot, mixed-use development planned for a four-acre site at the base of the ski area. Council members at the meeting asked Wells to include more affordable housing units in the development, rather than paying the city a "fee in lieu" that would fund affordable housing units at another location.
Base area redevelopment also has stalled due to a lack of a permanent source of revenue for future maintenance costs related to base area projects.
The coalition presented its letter, and the recommendation to place redevelopments on hold, to the Urban Redevelopment Authority Advisory Committee at a committee meeting Friday.
"URAAC took no position with respect to their letter," committee co-chair George "Bud" Romberg said Monday. "I think the discussion as a whole was based on the idea that nobody wants to see the progress on the URA stop."
Joe Kracum, coordinator of base area redevelopment, said he plans to continue work.
"We didn't get a direction to stop the design," he said Monday. "We're continuing on with the design documents for the next two years. I maybe see this (letter) as more of a detour than a roadblock. I think everybody needs to sit down and talk about things."
That conversation may begin Nov. 7, when the City Council is scheduled for an hour-long work session to discuss URA issues.
"I think it would be appropriate to meet with (coalition) members then, to try to answer their questions and have a dialogue," City Council President Ken Brenner said. "Our job is to balance the competing interests in our community."
The council, which does not meet this week, has a work session to address affordable housing issues scheduled for Nov. 28.