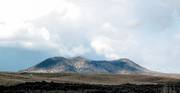 Winter VacationLand
Cedar Mountain - six miles northwest of Craig - offers outdoor enthusiasts great trails and the chance to see all kinds of wildlife.
During the winter, snow is typically cleared up to a picnic area, from which people can snowshoe the final mile of trail to the summit at 7,524 feet.
"It's a nice place to snowshoe or ski that gives a more frontier experience," said David Blackstun, Bureau of Land Management associate field manager.
Blackstun said adventurers should wait until December to explore the mountain because of hunters in the area in the fall.
"I would say it's always a nice hike," Blackstun said. "The views of the town, Bears Ears and Steamboat (Springs) are extraordinary."
In addition to the view, hikers will have the chance to see a variety of plants and wildlife.
The mountain boasts great basin floral, junipers, sagebrush and bitterbrush, a favorite food among big game.
Also on the rocky cliffs of Cedar Mountain there is a known bald eagle roost, and the mountain is often home to golden eagles. When eagles are roosting, vehicle traffic to the top of the mountain is closed, but those wanting to go bird watching are welcome to continue on foot.
"In this part of the country, bald eagles winter here," Blackstun said. "There are some prominent cliffs, especially on the east side, and roosting spots."
These raptors can be seen perched looking for food or sunbathing.
To get to Cedar Mountain, take U.S. Highway 40 west through Craig, and then take Moffat County Road 7 north and follow the C.R. 7 sign until you see the entrance to the mountain.