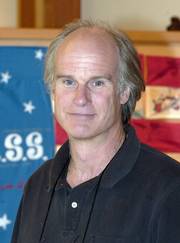 Our fledgling inclusionary zoning ordinance, as it will be applied to our ski base area, has brought disagreements within our community into sharper focus. Ironically, I see this as a remarkable opportunity to find common ground and bring our community together to define our future.
The current fierce conversation is whether affordable housing units should be built on site or a fee-in-lieu should be granted to the developer. The inclusionary zoning ordinance allows for both, the latter at the sole discretion of City Council. In the quantitative analysis, building the units on site is a sure proposition whereas the fee-in-lieu is dependent upon the availability of land and the city's capability to get units built.
In the sociological analysis, the fee-in-lieu creates the perception that we will have a segregated community with affordable housing relegated to less desirable areas. On the other hand, there is a fear that qualified affordable homeowners living at the ski base area will be treated as "strangers in a strange land" and the ideal of recreating the community that existed 30 years ago will never be realized.
What about the qualitative analysis? One argument posits that Steamboat Springs has a history of rich and poor living as neighbors and friends - a democratic ideal that should be a part of any future vision for the base area. The opposing argument asks if we are truly a community with a resort (as distinct from a resort community), do we want to locate our affordable housing at the resort or in the community?
Unfortunately, the merits of each argument cannot be equitably evaluated because our current methodology for determining the fee-in-lieu is based upon the average purchase price per square foot for a house in Steamboat Springs. Because the price per square foot at the base area is projected to be the highest of any location in Steamboat, it was discarded and not even factored into the average purchase price calculation.
Here is an illustration of the current credibility gap regarding fee-in-lieu. Ninety housing units at the base area averaging 2,700 square feet a unit will conservatively sell for $900 a square foot. The gross revenues at sellout will be $218,700,000. Just 1 percent of gross revenues is $2.187 million.
Working from the 2006 Steamboat Springs Payment-in-lieu Calculation chart, the difference between the affordable purchase price and market rate cost per unit equalized at 900 square feet is $613,158. This compares to our current fee-in-lieu of $20,958 a unit. Thus, with a 15 percent administrative fee and 25 percent premium, 90 housing units at the base area would require 15.3 affordable units generating a $13,485,644 fee-in-lieu (15.3 units multiplied by $881,415 a unit). Using the current methodology and multipliers, those same 90 units will produce a $460,945 fee-in-lieu (15.3 units multiplied by $30,127 a unit). It is no wonder that our current fee-in-lieu has no credibility in the inclusionary zoning debate.
The future before us is to either integrate affordable housing into the resort base area in an attempt to establish a "community," or leverage the redevelopment of the base area to strengthen the community we already have and seek to preserve. Imagine an agreed upon fee-in-lieu that bridges the current credibility gap applied to the purchase of existing housing in our older neighborhoods and land that could be developed into new neighborhoods. We can define either future. We just have to choose:or have it chosen for us?
Towny Anderson is in his first term on the Steamboat Springs City Council. E-mail him at tanderson@springsips.com.