Icons of Routt County
See audio slideshow
At Home
Rain is falling on the Fetcher family ranch near Clark. Early on a September morning, a dull light shines out the door of a sprawling red workshop.
Inside, John Fetcher is bent over the gears of a yellow bulldozer he has owned for decades.
"In '67 or '68, this machine worked on the mountain," said Fetcher, 94, referring to Steamboat Ski Area. "We put the water system for Thunderhead in with this machine."
Fetcher uses the bulldozer to clean irrigation ditches every year and said he just built a stock pond with it at the family's "upper ranch," near Strawberry Park.
"You work on it for eight hours, then it needs two hours of maintenance," Fetcher said of the aging, powerful machine. "My assignment today is to work on the bulldozer."
There is no better place for work than Fetcher's shop. The walls are covered with tools of all kinds: hammers, wrenches, pliers, scissors, cables, drills and mallets. Take a handsaw off its hook, and the tool's shape is painted on the wall so you know where to put it back. Shelves are lined with glass jars full of washers, screws, nuts, bolts and drill bits, all labeled according to size.
The shop is a monument to years of hard work, and to a lifetime of experience.
Routt County is a place where lifetimes of experience are not hard to find. Whether you believe the Ute legend, people who come here tend to stay. They tend to put down roots. They make ends meet, they start families, they endure the winters, and they work hard to make Routt County an extraordinarily rich, fascinating place to live.
There are many people who could have filled these next pages. We sat down with a few, to see a small part of their daily lives.
Elaine Gay had chicken frying in the kitchen of her Pleasant Valley home. Omar Campbell calmed down his two boisterous dogs long enough to tend the trees he planted in his backyard near downtown Steamboat Springs. State Sen. Jack Taylor took a few minutes from a busy day at the Capitol in Denver. In her office at Yampa Valley Medical Center, Dace Kramer proudly displayed plans for an expansion of The Haven in Hayden.
To these people, and to many Routt County residents like them, age is not a factor. (About the only way to make John Fetcher angry is to ask him whether he's thought about retiring.) Their personalities, humor and wisdom make them individuals who can best be described in one way: as icons.
These are people who can teach you quite a lot, in just a short while. In many ways, they define Routt County. We hope you'll find them as engaging and compelling as we did.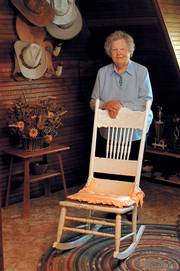 Elaine Gay
Elaine Gay knows a thing or two about winter.
At her family's ranch in Pleasant Valley, south of Lake Catamount, Routt County winters can hit hard. For decades, heavy snow would make the ranch's access road - a winding stretch of packed dirt - impassable by Christmas.
"We had a terrible time getting in and out of here for years. You went by horse and sleds to go anywhere," said Gay, 88, sitting in her kitchen on a recent sunny day. She has lived on the ranch for 60 years, helping the family raise chickens and harvest hay. The avid painter, gardener and bridge player has three children and five grandchildren, all of whom have graduated from college.
"I'm very proud of that," Gay said.
The county now plows the road, but Gay said the winter of 2005-06 reminded her of times past.
"Last winter was a real, old-time winter," she said. "What we used to call a 'three-wire' winter, because the snow would cover three wires on a fence."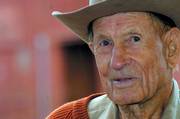 John Fetcher
You can't talk about the history of water use in the Yampa Valley without talking about John Fetcher.
More than 30 years ago, Fetcher and his family sold a 600-acre parcel of their 1,700-acre ranch near Hahn's Peak to allow for construction of Steamboat Lake, a premier recreation and camping destination in North Routt County.
In South Routt, Fetcher has helped guide construction of the Stagecoach and Yamcolo reservoirs. At 94, he spends several days a week at his office with the Upper Yampa Conservancy District, where he is working on a project to expand the capacity of Stagecoach Reservoir, which was initially filled in 1989.
Born in Winnetka, Ill., on New Year's Day of 1912, Fetcher received graduate degrees in business and engineering from Harvard University in 1935. He came to Routt County with his family in 1949.
Forty-five years later, in 1994, Fetcher received the Wayne Aspinall Water Leader of the Year Award.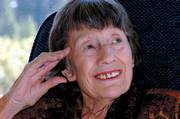 Gloria Gossard
When she was a teenager, on vacation from Steamboat Springs High School, Gloria Gossard would tell her parents she was going downtown to a dance, hosted by the local American Legion.
Then she would hop into a car with friends and drive to North Routt.
"They had magnificent barn dances at Hahn's Peak," she said. "I think we were a boon to my mother and father, because at least we kept out of their hair."
Gossard, 85, fondly remembers a time when Old Town was young.
"The best thing in the world was to grow up in a small town," she said in her Anglers Drive home. "Steamboat now is just so crowded."
Regardless of its size, Gossard has a deep love for Steamboat, a community she has called home since the 1930s.
In 1998, the Yampa Valley Community Foundation named Gossard its Philanthropist of the Year, in honor of her countless donations to numerous local organizations.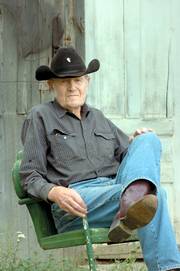 Vernon Summer
Longtime Routt County locals can likely read about their relatives in Vernon Summer's guestbook.
Sitting on the kitchen table in Summer's house on Routt County Road 14, the tattered book has entries from 1963.
"There are people in there who I don't even know," Summer said with a grin.
The house was built in 1962, a stone's throw from where Summer grew up. The tall, friendly man has lived his entire life in the area that used to be the town of Sidney, just west of Colorado Highway 131.
Summer, 89, graduated from the one-room Sidney School House in 1930.
"It was one of the bigger country school houses," Summer said, speaking of a time more than 75 years ago, at the school down the road. "There were two of us in the (eighth-grade) class. I got the second-highest grades."
At a Farmer's Union dance at the school early in the 1940s, Vernon Summer met his wife, Edythe. They had been married nearly 50 years when she died in 1991.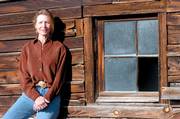 Dace Kramer
Dace Kramer is working hard to prepare Routt County for people like herself.
"Baby boomers are going to overtake the health care infrastructure," said Kramer, 55, in her office at Yampa Valley Medical Center.
Kramer, whose first name is pronounced "Day-sah," coordinates the Aging Well program for the Visiting Nurse Association. Aging Well promotes lifelong learning, physical activity and nutrition for older adults, who Kramer calls "the 50-and-better crowd."
An active snowshoer, skier and hiker, Kramer cares for two horses and two dogs at her home outside of Oak Creek. Encouraging exercise comes naturally to her.
"It's all about who I am," she said of Aging Well.
The program services Routt, Moffat and Rio Blanco counties.
"We all recognize that we can't do this in each little bedroom community by itself," Kramer said. "We do this so there's less stress on health care services for older adults - but also because it's the right way to age."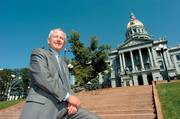 Jack Taylor
Jack Taylor wants to share Colorado with the world.
When the state Legislature closed up shop in May, Taylor said he was most proud of his work to bring $20 million to state tourism promotion - and countless more dollars to the state economy - every year.
"That's the culmination of 14 years of effort, for the entire 14 years I've been in the Legislature," said Taylor, the senior lawmaker on the Western Slope. "The bill is huge for the state of Colorado."
Taylor, 70, has two more legislative sessions before his term ends in 2008.That means at least two more years of driving to Denver in his trademark yellow pickup and coming home on weekends to relax by spending time with his wife, Geneva, and by working on his Strawberry Park ranch.
During his years at the Capitol, Taylor has earned respect from both sides of the aisle. With Democrats holding majorities in the House and Senate, Sen. Taylor was chairman of the Legislative Audit Committee this year. He was the only Republican to lead a committee.
"It's been my best year as a legislator," he said. "A lot of things fell into place."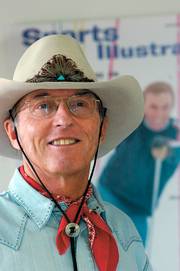 Billy Kidd
Shortly after a rare September snowfall, a legend of Steamboat skiing said he was not yet ready for winter.
"I'd like a couple more months of summer," said Billy Kidd, a silver medalist in the 1964 Olympics and former world champion ski racer. "This one just passed by so quickly."
For Kidd, 63, ski season never ends - no matter the season.
"Skiing, for me, has long been a year-round activity," said Kidd, who travels as far as New Zealand and South America to help test and design ski equipment, coach, attend speaking engagements and, of course, ski.
All the travel has taught Kidd a simple lesson.
"I think the best skiing in the world is right here in the Rocky Mountains," he said, explaining why he has made Steamboat Springs his home since 1970. "And most of all, I love the people here."
For decades, Kidd has been director of skiing at Steamboat Ski Area, where he teaches lessons through the Billy Kidd Performance Center.
Kidd said his excitement for winter will accelerate as the weather gets colder and the snow gets deeper.
"That starts to get your adrenaline going," Kidd said. "I'll be ready by Scholarship Day."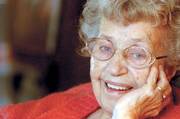 Lila Rider
For 64 years, Lila Rider has been the talk of the town.
Rider, born in Kentucky, came to Colorado at age 5 and started writing news about South Routt County when she was a teenager, 64 years ago.
The Phippsburg resident's "Town Talk" is published every Sunday in the Steamboat Pilot & Today, providing updates and happenings from Oak Creek and Phippsburg.
"I have a lot of good people who send me things to put in," said Rider, 79. "And I've learned through the years to keep my ears open."
She also keeps up with news through her community activism and countless hours volunteering, including 28 years on the board of directors for South Routt Medical Center.
"I'm on just about everything you can think of," Rider said of the groups she is involved with in her beloved South Routt. "It's great country and good people - and that's all you need."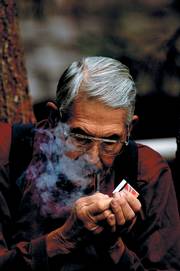 Omar Campbell
If you don't know Omar Campbell, you likely know his opinions.
"I'm a prolific letter-writer," said Campbell, who can frequently be read on the editorial pages of the Steamboat Pilot & Today. "I have an opinion on everything."
His childhood during the Great Depression shaped those opinions, Campbell said, as did his service in the Navy during World War II.
While letters to the newspaper change twice a week, Campbell has left a much more permanent mark on Steamboat Springs.
"I've been planting trees here for 30 years," said Campbell, 80, a retired city forester and employee of the United States Forest Service. "I planted a lot of the younger trees that are growing around town."
These days, Campbell tends the trees in the backyard of his Thornburg Street home, on land he bought in 1961.
Fruit from his North Star cherry tree ripened in August.
"They're excellent pie cherries," Campbell said. "And I mix them with cereal in the morning."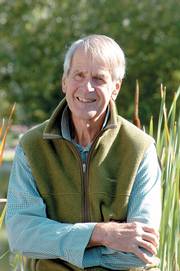 Bob Enever
The next time you walk through Yampa River Botanic Park, say a silent "thank you" to Bob Enever.
Along with Audrey, his wife of 51 years, Enever has designed and built the park in an ongoing process that began in the 1970s.
He donated the 6-acre site to the city in 1972, the same year he finalized ownership of the adjacent Fish Creek Mobile Home Park.
Enever has planted hundreds of trees and gardens in the botanic park, usually in locations chosen by Audrey.
"She is really the inspiration behind the whole thing," he said. "I'm just the construction guide."
Enever, 78, is a landowner and former real estate broker who also spent 12 years working for the Ford Motor Co. near Chicago. In the 1950s, he worked for the British Colonial Service in West Africa. A native of England, Enever met Audrey at the University of Southampton.
The couple came to Steamboat in 1971 and soon began building the botanic park.
"Everything has to start with a dream," Enever said. "And I have to say, the park has exceeded our wildest dreams."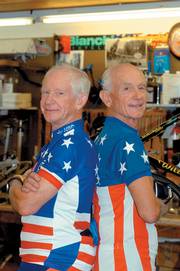 Bill and Jim Meyers
Jim Meyers has a simple reason to explain why his brother, Bill Meyers, followed him to Routt County.
"He wanted to live in the mountains with his handsome brother," said Jim, 73.
A Stagecoach resident, Jim is an avid cyclist who picked up the sport years ago, commuting to his civil engineering job in Southern California.
"I'd bike to work for about 20 miles through orange groves," he said. "My wife and I got into (bicycle) touring. We'd camp on the coast of California, and go for a week or so at a time."
Jim brought that love to Steamboat Springs, where he worked for nearly a decade in the bicycle and ski departments at Ski Haus.
Bill, 69, is also an avid cyclist and a former professor of geology at Stony Brook University on Long Island, N.Y.
Jim said the outdoors brought him and his family to Routt County.
"We thought: 'Let's go where we like to ski and see what it's like,'" he said. "We've been here ever since."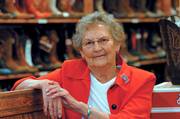 Annabeth Light Lockhart
Thinking back on her childhood in the F.M. Light & Sons store, Annabeth Light Lockhart remembers the smell.
"The leather, the wool, the saddles, and all the tack," she reminisced on a September day at the store, while her grandson Brandon swept the sidewalk out front. "I loved that smell as a little girl."
Much of Lockhart's life has focused on the historic store on Lincoln Avenue. Now 84, and a two-time breast cancer survivor, she was born as Annabeth Light in Steamboat Springs in 1922.
After a brief period of travel as a young adult, she moved back to Steamboat permanently in 1954.
"We came back particularly because of our two children," she said. "We wanted to raise them in a small town."
Lockhart's husband, Lloyd, bought the store in 1963. The couple has been married 65 years and raised their two sons, Ty and Del, in the midst of the same smells from Lockhart's childhood.
Lockhart wrote "One Vision, One Store, 100 Years" last year, to commemorate the store's centennial.
"What hasn't changed is the value of pleasing the customer," she said of the store through the years. "I've always loved all the beautiful clothes, and all the wonderful people you meet."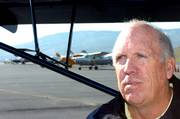 Jim 'Moose' Barrows
Jim "Moose" Barrows began ski jumping at Howelsen Hill when he was 5 years young.
Now 62, after winning numerous collegiate and national championships, after competing in the 1968 Olympics as a downhill racer, after racing professionally, after coaching junior skiers and the U.S. Men's Downhill team, and after promoting Steamboat Springs and the sport of skiing for decades, Barrows said he hasn't aged a bit.
"Steamboat is a good place to grow up," said Barrows, an avid pilot and golfer. "And I haven't grown up yet."
Part of what makes Steamboat unique, Barrows said, is the hill where he and countless others have learned to ski.
"Howelsen Hill doesn't exist anywhere else in the world," Barrows said. "It's a hill that's in proximity to the community, it has all the disciplines necessary to make a well-rounded athlete, and you can do it without having to open a major facility every day. The terrain is better, the snow is better - it's a community asset that isn't reproduced, and can't be reproduced, anywhere else."