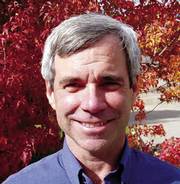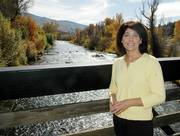 Steamboat Springs — The Steamboat Springs Board of Realtors has named Christine Hands the Realtor of the Year.
"It's a tremendous honor," said Hands, who is managing broker of Alpenglow Properties. "I was very surprised when it happened."
She was recognized at a banquet last month and will be recognized again at a statewide Realtor convention Oct. 16 in Colorado Springs.
Hands was chosen to receive the honor by Steamboat Springs Realtors who have received the honor before her. Hands has been in real estate for 11 years and has owned her business for more than three years.
The Realtor of the Year is chosen based on several criteria including "Realtor spirit," or the willingness to support the principles and code of ethics that Realtors abide by.
Hands is involved with Realtor boards at the local, state and national levels. Other things considered were her involvement in civic activities that benefit the public and her business accomplishments.
Hands served on the Steamboat Springs Board of Realtors as treasurer for three years. She also chaired the Community Fund scholarship program, which awarded more than $40,000 in scholarships last year.
In 2005 Hands organized the Home Tour, which raised money for the Tyler Gates Gooding Renewable Scholarship, a program that she founded.
"As they continue in their education, we can help them financially," Hands said. "It's nice to have the renewable aspect of that."
The Board of Realtors also honored Kathryn Pedersen, vice president and mortgage officer of First National Bank of Steamboat Springs, as the Affiliate Partner of the Year. The honor is awarded to someone each year who is not a Realtor, but does affiliate work.
Also, Colleen de Jong, broker associate with Prudential Steamboat Realty, received an Outstanding Service Award for community volunteerism. Prudential Steamboat Realty was honored for being the largest donor to the Colorado Association of Realtors Housing Opportunity Foundation. Steamboat Realtors gave away more than $27,000 this year to non-profits and public agencies through the program.
Mike Woolverton, broker owner of Elk River Realty, has been sworn in as the 2007 Steamboat Springs Board of Realtors president. Woolverton formed Elk River Realty in 1994.
The following people are also now serving on the Board of Realtors:
- President-Elect/CAR Director, Mark Stine, MacArthur & Stine Real Estate
- Treasurer/CAR Director, Wendy Fisher, Anchor Realty.
- Past President, Dennis O'Connor, Lincoln Avenue Realty.
- Director, Lori Thompson, Colorado Group Realty.
- Director, Adam Bleesz, Century 21 Ski Town Assoc.
- Director, Evlyn Berge, Axis West Realty.
- Director, Suellyn Godino, Steamboat Real Estate.
- Director, Steve Downs, Steamboat Village Brokers.
- Director, Susan Ross, Coldwell Ban-ker Silver Oak Ltd.
- Director, Colleen deJong, Prudential Steamboat Realty.