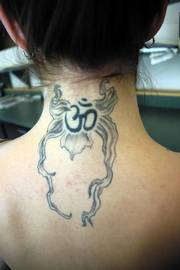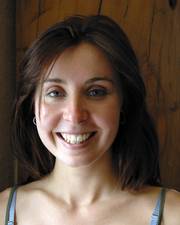 I got the tattoo in San Diego. The "om" symbol in the middle represents the connection of all life. The orchid pedals in Chinese culture are a symbol of one's ability to search within for the answers to all of life's questions. The reason I put any tattoo on my body is to use it as a reminder. During this particular session, I fell asleep in the artist's chair. Go figure.
Show us your ink
Do you have a tattoo and want to show it off? 4 Points is looking for anyone interested in having a picture of their ink featured in an upcoming edition of the weekly arts and entertainment section.
What we need: a high-resolution, color photo of the tattoo (appropriate body areas only, please) and a short description identifying what the tattoo is, why you got it, when you got it and where you got it. E-mail submissions to aplean @steamboatpilot.com. For more information, call Allison Plean at 871-4204.