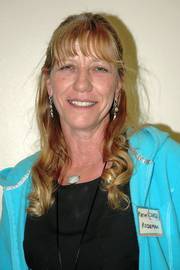 Kathy "Cargo" Rodeman served as Oak Creek's mayor from April 2002 until this past month, when she resigned in a dispute with the Town Board and some town employees. She has since changed her mind and wants to rescind her resignation. She sat down Friday for a chat with steamboatpilot.com. Below is a partial transcript of that chat:
You resigned Oct. 13 as mayor of Oak Creek, but last night you said you wanted to return to your job. You made the decision after listening to tapes of the Sept. 25 meeting. Why didn't you listen to the tapes before making the initial decision to resign?
Rodeman: That's a good question. First, the tapes were not available because the Town was fighting the release of them. Once they were available, the cost was almost $40. I did not see a reason to pay for information I legally had a right to hear first hand.
Then, a friend of mine "bought" them, I listened to them and made several copies to give freely to the other residents of Oak Creek. I truly wish I would have waited. The board members that were in that "session" were unbelievably brutal to me. It was half of my board and I knew that when a board fights among themselves that nothing from that point on would get done for the Town. I actually thought the Town could move on easier without me. The tapes turned out to be almost entirely untruths, so I rescinded my resignation to try to get the truth out and turn those members back around.
A handful of town employees accused you of essentially "overdoing" your job as mayor. They said you wouldn't let them do their jobs. Are their criticisms fair and if you get the chance to be mayor again, will you take a different approach?
Rodeman: I don't believe I ever "over did" my job. I know the criticisms are not fair and that the examples they gave on the tapes were untrue. I do not believe we would have that problem if I am reinstated because I have no intentions of having an office at Town Hall. I plan to work in McCoy five days a week and attend meetings whenever they are set. I will not have the time to do all that I did before while working a full-time job out of town.
You said Thursday that you don't plan to return to your role as grant writer for the town. But there are still grants to be administered. Who should take care of those grants?
Rodeman: I should, because I know the most about them and I have liaisons within the entities that granted the funds. They are used to working with me, and they like me. I am not sure who the town will have handle the grant administration, but I hope whoever does it understands the importance of the various paperwork and timelines connected to each granting entity. Grant administration is a lot more work than most people think. One resident explained to the board at the last meeting I presided over that writing the grant is only 5 percent of grant services and the administration is 95 percent.
Back when you were elected, part of your plan was that you did not need a town manager. And sure enough, the town manager quit the day after you were elected. Some think you have become the town's de facto town manager. Does Oak Creek need a manager to run the day-to-day affairs of the town?
Rodeman: The Town manager the previous board had hired was not there to work for the betterment of Oak Creek. I have my theories on why he quit when I was elected, but this is not the place to explain them.
I guess some would think I was trying to be, or acting like a town manager, but to me I have acted like a mayor. I have cared about every aspect of our town. I believe every citizen of our town should be treated with equal respect. I did not go out and seek complaints, but I felt it was "part of the job" to listen to peoples concerns. I believe that we pay extremely high rates for water and sewer and in return that infrastructure should be in good working order and ours was junk. Now, more than ever, I believe the town does need a town manager. I think the rest of the board knows that too. We simply don't have the money in the general fund to pay for one.
I believe none of the current problems would have occurred with a town manager in place. One of the employees that complained about me shouted "You are not my boss!" and I began thinking, who is? If the heads of our departments don't answer to anyone, then their errors in judgment will never be questioned. There are so many aspects to running a town and like any other business there has to be someone at the helm.
Based on the reception you got last night, what do you think the odds are on you returning as Oak Creek's next mayor? And if it's not going to be you, then who do you think it will be?
Rodeman: The reception last night was wonderful. There were a couple people who listened to the tapes and thought the board acted correctly. The problem with that is that there was very little truth in the tapes. No one can make a good decision without all of the information. The board never formally accepted my resignation and they didn't have to but could have. They have not yet appointed anyone to fill my position and... They could have. I don't really know how this will work. Logic says I was elected and even though I stepped down briefly, I rescinded it and am still the person the voters want in that position.
How do you view Commissioner Nancy Stahoviak's interference in the affairs of the Town Of Oak Creek?
Rodeman: From the moment I was first elected in 2002, Commissioner Stahoviak has never supported me, any of the projects I worked on or anything else in South Routt County. I feel it was ethically wrong for her to get involved in a "he said, she said" town employee matter and she never spoke with me throughout the whole ordeal. I have read two letters she wrote to my board and she was anything but open-minded. As I stated earlier, no one can make a good decision when they only have a part of the available information.