Scott Stanford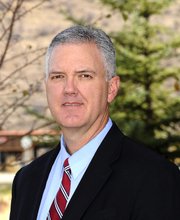 Scott Stanford is general manager of the Steamboat Pilot & Today. Call him at 970-871-4202 or email
sstanford@SteamboatToday.com
For what it's worth, here's my postmortem on Tuesday's election:
- The Bush administration did not see this one coming. Bush has been winning elections he was supposed to lose since he beat Ann Richards to become governor of Texas in 1994. The administration may have had an inkling it would lose the House, but I doubt there was any serious worry the Senate would fall until about 2 a.m. Wednesday. If they had seen that one coming, Donald Rumsfeld would have resigned two weeks ago.
- Similarly, I think the Routt County Republican Party also was caught by surprise. Historically, Routt County has been pretty equally divided among Democrats, Republicans and unaffiliated voters, but the Republicans have dominated past local elections by being organized, disciplined and relentless in a way that the Democrats never were. Not this time. The Democrats (led by party secretary Lynn Abbott) matched the Republicans candidate for candidate, rally for rally, e-mail for e-mail and dollar for dollar. There were three contested local races. The Democrats won all three, and they weren't that close.
- Message to the Democrats: Listen to the guys getting you over the top in the Senate - James Webb in Virginia and Jon Tester in Montana. Webb, secretary of the Navy under Reagan, and Tester, a gun-rights advocate, are moderates. Their centrist views got them elected in staunchly conservative states. Tuesday was not a mandate to run to the left. If you do, you'll give everything back and lose the presidency again in 2008.
- I had a tough time with Routt County's support of Amendment 44, which would have legalized possession of an ounce of marijuana. Do I think legalizing marijuana would have seriously harmed society? No. But I couldn't figure out how I would explain that "yes" vote to my 12-year-old without sending the message that I'm cool with her getting stoned in a few years. I'm not.
- What made Tuesday's long voting lines especially aggravating was that it was entirely avoidable. Hey, commissioners - buy more machines, buy more machines, buy more machines. And, please, can we stop blaming the voters for not being prepared? The next person who makes that suggestion should be fined.
- Early voting results, I'm convinced, can be taken to the bank. Look at last night - the final numbers in every race were within a couple percentage points of the early voting numbers. Not a single race changed. That shouldn't surprise us - today's early voting accounts for about one-third of all voters, and they come from both parties and every geographical area.
- Finally, I want to plug our staff. Election nights are never easy; this one was even more difficult because we had people voting at the Pilot & Today building until 11 p.m. We didn't get final results until 1 a.m. Wednesday. That we could write dozens of stories, edit those stories, input complete precinct-by-precinct results, design pages, proof pages, output film, burn plates, run 10,000 copies and get most of the newspapers delivered by 6 a.m. is, I think, impressive.
Election night in the newsroom hums. It's hyper-journalism, fueled by adrenaline and pizza. I invite anyone who wants to see it for themselves to give me a call next year.
That's my effort at punditry. As always, I welcome your feedback.