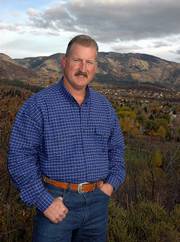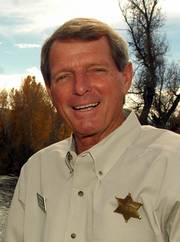 Gary Wall, the Routt County Democratic candidate for sheriff, is leading his opponent, Republican Garrett Wiggins by 283 votes, with 5,211 votes counted.
The latest results showed Wall with 2,680 votes or 53 percent to 2,397 votes for Wiggins or 47 percent.
Wall, who has led his campaign by swearing to protect residents' civil liberties and U.S. Constitutional rights, may be the first elected Democrat sheriff to hold the office in three decades.
The sheriff's race perhaps has been the most contentious local race as the candidates have spent several months taking jabs at each other's credentials and professional backgrounds.
-To reach Alexis DeLaCruz, call 871-4234 or e-mail adelacruz@steamboatpilot.com