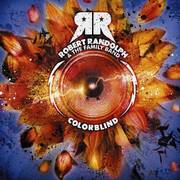 Robert Randolph & the Family Band
"Colorblind"
On sale at All That Jazz for $15.98
The minute you hear the whistles, clapping and stomping in "Colorblind's" first track, you will have found a substitute for your morning coffee. The album opens with more energy than a Rhodesian ridgeback puppy on Red Bulls.
Some of Robert Randolph & the Family Band's songs, such as "Jesus is Just Alright," toe the gospel line. I would prefer to leave religion out of the funk.
But anyone can hop onto this righteous, funky soul train. Eric Clapton, Leela James and Dave Mattews make appearances on this album, and every song is filled with the message of love, family, faith and brotherhood.
Rating: Put down your third cup of coffee and pick up this CD.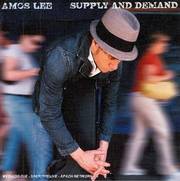 Amos Lee
"Supply and Demand"
On sale at All That Jazz for $15.98
Every coffee shop and breakfast joint around the country should be alerted that Amos Lee's new CD has been released to lazy mornings everywhere.
I was a little thrown off by the first track, "Shout Out Loud," because of its commercial chorus and we've-heard-them-before lyrics. But Lee has a time and place for his soulful lyrics.
He sounds like another sad poet on a street corner in New Orleans. He has a beautiful voice and a lyrical soul, but there's nothing about him that strikes me as unique. I'm an American consumer and demand my musicians fresh and original.
I really like the song "Night Train." It's just romantic enough to reel me in. You can't go wrong when writing about trains, drinking coffee and trying to get home safely.
Rating: Move over Jack Johnson, you've got some competition.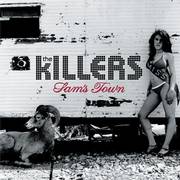 The Killers
"Sam's Town"
On sale at All That Jazz for $15.98
Apparently this album has been widely criticized as The Killers' "sophmore slump." Having never heard their first release, "Hot Fuss," I had no expectations.
I liked the CD.
It opens with the gusto of a marching band pushing you into a loud familiar song. The band sounds like British pop rocks taking off, but it never really goes anywhere because most of the tracks sound the same.
I particularly like the beginning to the song "Bones." "We took the back road/gonna look at the stars/we took a back road in my car/down to the oceans, it's only water and sand/and in the ocean we'll hold hands/but I don't really like you," Brandon Flowers sings.
It seems that Flowers' ego has turned off many people. But I like my musicians cocky. That's what makes them sexy in that bad-boy sort of way.
My only complaint is the sudden changes in volume that blast in your ears when you're already listening to the music too loud on your headphones.
Overall, it's a pretty solid listen, touching on many basic human traits. In the song "When You Were Young," Flowers sings: "You sit there in your heartache/waiting for some beautiful boy/to save you from your old ways." Who can't relate to that?
Rating: I can't seem to get this CD out of my stereo.