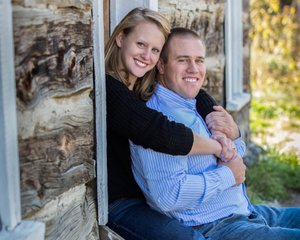 Williams and Dolan
Jordan Williams and Stephanie Dolan would like to announce their September engagement. The couple plans an August 2014 wedding at The Pines in Genesee. Stephanie is the daughter of Mike and Kim Dolan, of Brighton, and Jordan is the son of Mike and Amy Williams, of Hayden.
Lockhart
Annabeth and Lloyd Lockhart celebrated their 72nd wedding anniversary Nov. 20, 2013. The couple was married Nov. 20, 1941. The two are Routt County natives and were high school sweethearts.
Oliver and Gamradt
Mary Margaret Oliver, of Venice, Fla., and John Gamradt, of McKinney, Texas, were engaged Oct. 25, 2013.  Mary is the daughter of the late L.B. and Lorraine Dawson, of Kinston, N.C., and is a 1992 graduate of North Texas University.  John is the son of the late Helen Gamradt, of Twin Falls, Minn. The couple both are retired.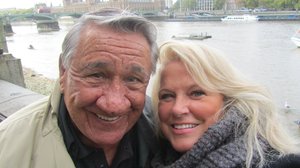 Oliver and Gamradt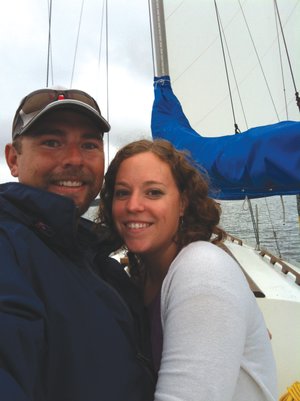 Trabka and Mazade
Erik Trabka and Laura Mazade recently announced their engagement. Laura is the daughter of Bryon and Sharon Mazade, of Muskegon, Mich., and Erik is the son of Chris and Dana Trabka, of Grand Rapids, Mich. Laura and Erik are both graduates of Grand Valley State University in Michigan. Laura works as the evening editor for the Steamboat Pilot & Today and Erik is employed as a ski instructor at Steamboat Ski Area. The couple plans a September 2014 wedding in Muskegon.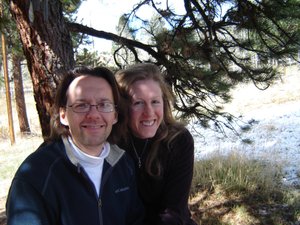 Kimmey
Aimee and Scott Kimmey celebrated their 13th wedding anniversary on Halloween. The couple were married Oct. 31, 2000, in Olympian Hall at Howelsen Hill Lodge during a costume and buffet scaremony. The Kimmeys are celebrating their anniversary in Florida.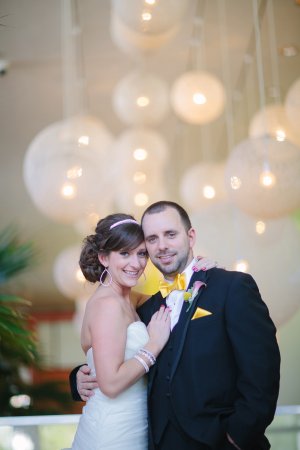 Slater and Hochreiter
Jessica Love Slater and Ryan Johann Hochreiter were married March 31, 2013, in Scottsdale, Ariz. Jessica is the daughter of Judy and Ron Slater, of Sheridan, Wyo. She graduated from Arizona State University in 2006 with a degree in photography. She is employed by ASU as a graphic designer in the Ira J. Fulton engineering department. Ryan is the son of Sue and Hans Hochreiter, of Steamboat Springs. He's a 2002 graduate of Steamboat Springs High School and a 2007 graduate of Metro State University of Denver with a degree in history. He is a supervisor at Costco in Scottsdale. Jessica and Ryan currently reside in Gilbert, Ariz.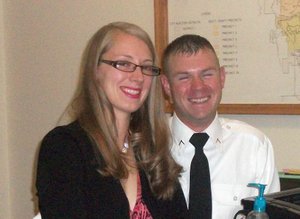 Toy and Yielding
Timothy William Toy and Dollie Dee Ann Yielding were married Oct. 11, 2013, in Steamboat Springs. Dollie is the daughter of Jeffrey and Susan Skinner, of Yampa, and Timothy is the son of Robert and Sharon Toy, of Newcastle, Pa. Attending were Dollie's parents and her daughter, Trinaty Sales. Dollie and Trinaty will reside with Dollie's parents while Timothy will be deployed in two weeks to Kuwait with the U.S. Army.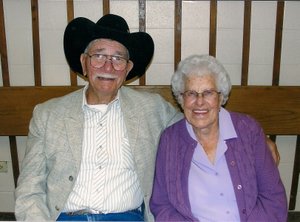 McKune
Bob and Ann McKune celebrate their 70th wedding anniversary Oct. 13, 2013. On this momentous occasion, the McKune family would like Bob and Ann to be showered with cards and remembrances from anyone who has had the good fortune to associate with them during these seven wonderful decades. Please send cards to Robert E. and Ann McKune, 33553 E. Highway 64, Rangely, CO 81648.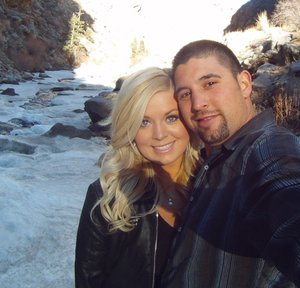 Ray and Custer
Alyssa Ray and Clayton Custer will be married Sept. 28, 2013, at Euzoa Bible Church in Steamboat Springs. The service will be officiated by Rob Ryg. Alyssa is the daughter of Steve and Calette Ray, of Bakersfield, Calif. She is a makeup artist who specializes in the bridal industry. Clay is the son of Rocky and Lydia Custer, of Steamboat. He is a licensed plumber for RK Mechanical and is going to college for business. The couple lives in Denver and is planning a honeymoon in Mexico. Those who would like to attend the service or reach out to the happy couple can email claycuster111@gmail.com.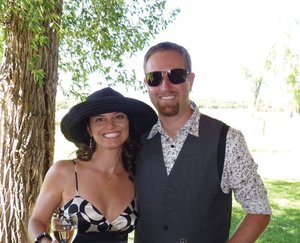 Biagi
Evan and Lori Biagi, of Steamboat Springs, celebrated their 10th wedding anniversary on Sept. 20, 2013. The couple was married Sept. 20, 2003, at Perry-Mansfield Performing Arts School and Camp near Steamboat Springs.
Lichenstein
Pat and Cher Lichenstein, of Koloa, Hawaii, celebrated their 20th wedding anniversary Sept. 11, 2013. The couple was married Sept. 11, 1993, on the bridge at Fish Creek Falls. More than 75 of their friends and family members attended and celebrated at Sky Valley Lodge with what Tracy Barnett described at the time as the most fun reception she had ever been involved with. The couple continues to thank her, Cooper and staff, Mike Lomas and their dear friends they cherish and miss in Steamboat Springs. The couple loves Kauai but continues to be affected by the Yampa Valley Curse.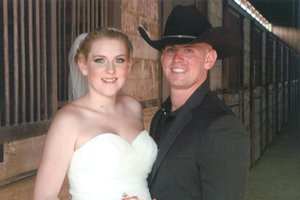 Nerney and Visser
Joseph Patrick Nerney and Kayla Marlene Visser were married June 29, 2013, in the Avalon Room in Industry, Calif. Joseph is the son of Kathy and Kevin Nerney, of Steamboat Springs. Kayla is the daughter of Julie Duvall and Keith Visser, of West Covina, Calif. The couple will reside in Oceanside, Calif., where Joseph is serving as a corporal in the U.S. Marine Corps.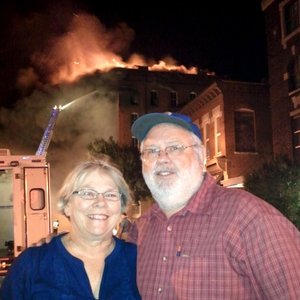 Stensland
Diane and Gary Stensland, parents of Steamboat Springs resident Matt Stensland, celebrated their 50th wedding anniversary Sept. 6, 2013. They celebrated in August with all four of their children, six grandchildren and other family members at the Stensland Family Farm in Fairview, S.D. They spent part of their anniversary watching this fire at an abandoned historic building in Quincy, Ill. They live in Urbana, Ill., but were in Quincy watching their granddaughter Morgan McGinnis play tennis at Quincy University.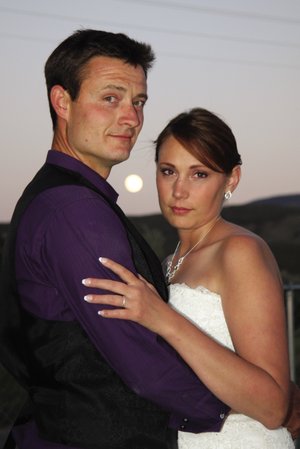 Mariano and Robin
Julia Mariano, of Memphis, Tenn., and Tyler Robin, of Evanston, Ill., were married Aug. 31, 2013, at Fetcher Ranch. Julia is the daughter of Cindy Walko and Larry Mariano and works for Zayo Group in Boulder. Tyler is the son of Arnie and Randi Robin and is a medical student at the University of Colorado Denver. The couple lives in Denver.