Lichenstein
Pat and Cher Lichenstein, of Koloa, Hawaii, celebrated their 20th wedding anniversary Sept. 11, 2013. The couple was married Sept. 11, 1993, on the bridge at Fish Creek Falls. More than 75 of their friends and family members attended and celebrated at Sky Valley Lodge with what Tracy Barnett described at the time as the most fun reception she had ever been involved with. The couple continues to thank her, Cooper and staff, Mike Lomas and their dear friends they cherish and miss in Steamboat Springs. The couple loves Kauai but continues to be affected by the Yampa Valley Curse.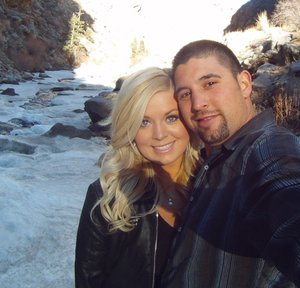 Ray and Custer
Alyssa Ray and Clayton Custer will be married Sept. 28, 2013, at Euzoa Bible Church in Steamboat Springs. The service will be officiated by Rob Ryg. Alyssa is the daughter of Steve and Calette Ray, of Bakersfield, Calif. She is a makeup artist who specializes in the bridal industry. Clay is the son of Rocky and Lydia Custer, of Steamboat. He is a licensed plumber for RK Mechanical and is going to college for business. The couple lives in Denver and is planning a honeymoon in Mexico. Those who would like to attend the service or reach out to the happy couple can email claycuster111@gmail.com.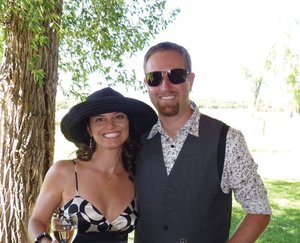 Biagi
Evan and Lori Biagi, of Steamboat Springs, celebrated their 10th wedding anniversary on Sept. 20, 2013. The couple was married Sept. 20, 2003, at Perry-Mansfield Performing Arts School and Camp near Steamboat Springs.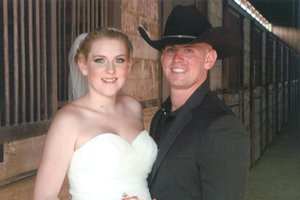 Nerney and Visser
Joseph Patrick Nerney and Kayla Marlene Visser were married June 29, 2013, in the Avalon Room in Industry, Calif. Joseph is the son of Kathy and Kevin Nerney, of Steamboat Springs. Kayla is the daughter of Julie Duvall and Keith Visser, of West Covina, Calif. The couple will reside in Oceanside, Calif., where Joseph is serving as a corporal in the U.S. Marine Corps.