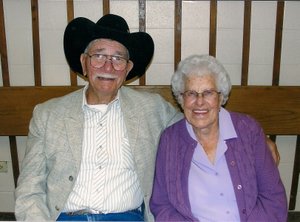 McKune
Bob and Ann McKune celebrate their 70th wedding anniversary Oct. 13, 2013. On this momentous occasion, the McKune family would like Bob and Ann to be showered with cards and remembrances from anyone who has had the good fortune to associate with them during these seven wonderful decades. Please send cards to Robert E. and Ann McKune, 33553 E. Highway 64, Rangely, CO 81648.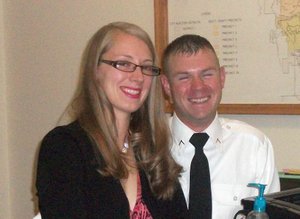 Toy and Yielding
Timothy William Toy and Dollie Dee Ann Yielding were married Oct. 11, 2013, in Steamboat Springs. Dollie is the daughter of Jeffrey and Susan Skinner, of Yampa, and Timothy is the son of Robert and Sharon Toy, of Newcastle, Pa. Attending were Dollie's parents and her daughter, Trinaty Sales. Dollie and Trinaty will reside with Dollie's parents while Timothy will be deployed in two weeks to Kuwait with the U.S. Army.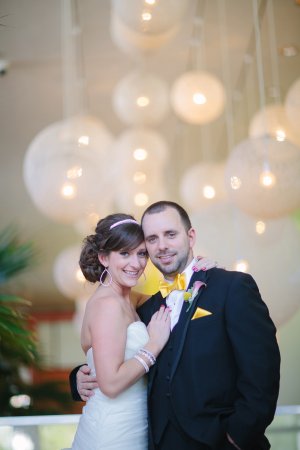 Slater and Hochreiter
Jessica Love Slater and Ryan Johann Hochreiter were married March 31, 2013, in Scottsdale, Ariz. Jessica is the daughter of Judy and Ron Slater, of Sheridan, Wyo. She graduated from Arizona State University in 2006 with a degree in photography. She is employed by ASU as a graphic designer in the Ira J. Fulton engineering department. Ryan is the son of Sue and Hans Hochreiter, of Steamboat Springs. He's a 2002 graduate of Steamboat Springs High School and a 2007 graduate of Metro State University of Denver with a degree in history. He is a supervisor at Costco in Scottsdale. Jessica and Ryan currently reside in Gilbert, Ariz.