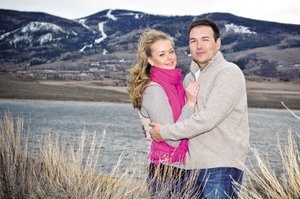 Mortenson and Saleeby
Emma Mortenson and Justin Saleeby, of Steamboat Springs, announce their engagement. Emma is the daughter of Pete Emery and Marjie Emery, of Colorado Springs. Justin is the son of Rhonda McManus and Matthew Saleeby, of Madison, N.J. The couple plans a Feb. 15, 2013, wedding in Waikiki, Hawaii.
Corcoran
Jim and Libby Corcoran celebrated their 60th wedding anniversary Jan. 20, 2013 with family in Phoenix. The couple was married Dec. 27, 1952, in Sacred Heart Church on the Notre Dame campus in South Bend, Ind. The Corcorans have been summer visitors in Steamboat Springs for the past 14 years.