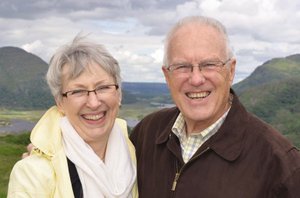 Lindsey
Marvin and Sara (Woodburn) Lindsey celebrated their 50th wedding anniversary Sept. 1, 2012. Married in Pleasanton, Kan., on Sept. 1, 1962, after a short but lasting summer romance, they celebrated their honeymoon by driving from Kansas to California, where Marv was attending graduate school. While driving along U.S. Highway 40, they stopped in Steamboat Springs and spent the night at the Rabbit Ears Motel. Forty years later, they made Steamboat their permanent home. Since moving here in 2002, they have been active members of the Steamboat community by serving their church, Concordia Lutheran, as well as Community Bible Study, Relay For Life and LIFT-UP of Routt County. Marv and Sara are celebrating their anniversary with their family from Denver, Fort Collins, Atlanta, Kansas, Arkansas and Illinois as well as friends.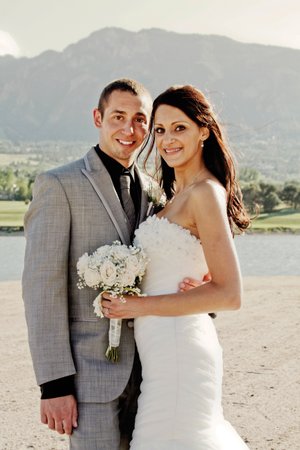 Iacovetto and Hamzic
Tony Iacovetto and Lana Hamzic were married June 8, 2012, at Cheyenne Mountain Resort in Colorado Springs. Tea Hamzic was the maid of honor, and Jesse Struble was the best man. The groom's sister, Gina Iacovetto, was involved in the sand ceremony, representing family ties, with the bride and groom. Tony is the son of Elvis and Julie Iacovetto, of Phippsburg, and Lana is the daughter of Emir and Mahija Hamzic, of Colorado Springs. Tony is employed at Wells Fargo Bank, and Lana is employed at the Broadmoor Hotel. The couple honeymooned in Hawaii and resides in Colorado Springs.