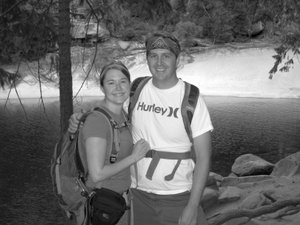 Wilder and Kittelson
Andy Wilder and Amanda Kittelson, together with their parents, announce their engagement and upcoming wedding.   Amanda is a graduate of Penn State University with a degree in environmental engineering and a Master of Science degree earned at Villanova in water resources and environmental engineering. She is the daughter of Sandra and Lance Kittelson, of Shickshinny, Pa. Andy is a graduate of Steamboat Springs High School, Class of 1994. He earned his Bachelor of Science degree in architectural engineering at the University of Colorado and holds his professional engineering license in electrical engineering. Andy is the son of Jeanne Gillaspie and Joe Gillaspie, of Steamboat Springs, and Jessel and Jan Wilder, of Wilmington, N.C. The couple will be married in Dallas, Pa., on May 5, 2012, and will continue living in San Francisco.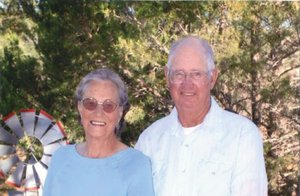 Overmeyer
Sixty years ago on Feb. 3, 1952, Miss Margie Wilder became the bride of Don Overmeyer at a pretty ceremony performed on a Sunday afternoon at the home of the groom's parents in Steamboat Springs. Following a reception, given by the bride's aunt and uncle, the couple enjoyed a short honeymoon in Utah. Don and Margie made their home in Steamboat, where they lived, worked, played and raised three children. After Don retired from the post office and Margie retired from the school district, they left Steamboat and now make their home in Cedaredge. Through the years, they have enjoyed many trips, most of them in their mobile home and always with family or friends. Don and Margie still love nothing more than to be camping, fishing, hunting, hiking or just spending time with their family and friends who all join in wishing them a wonderful anniversary.
Grandbouche and Richards
Mr. and Mrs. Bret Grandbouche announce the engagement of their daughter, Cortney Grandbouche, to Bryan Richards, son of Mr. and Mrs. Greg Richards, of Hayden. Cortney is the granddaughter of Gordon Grandbouche, of Craig, Jean Dimmick, of Eckert, and Bob and Judy Kostur, of Craig. A graduate of Moffat County High School and Mesa State College, she is employed by the Hayden School District as a kindergarten teacher. Bryan is the grandson of Hugh and Bertie Richards, of Grand Junction, and Rodney Littel and the late Patricia Wagner, of Wisconsin. A graduate of Hayden High School and Mesa State College, he is employed by the town of Hayden. A July wedding is planned.