Schuelke and Blackmore
Danielle Schuelke, formerly of Steamboat Springs, married Glenn Blackmore, of Blenheim, New Zealand, in Fiji on March 10, 2011. The ceremony was attended by 30 family members and friends. The couple resides in Blenheim, New Zealand, with sons Ben and Thomas. Danielle is the daughter of Dan and Jody Schuelke and Wendy Ward.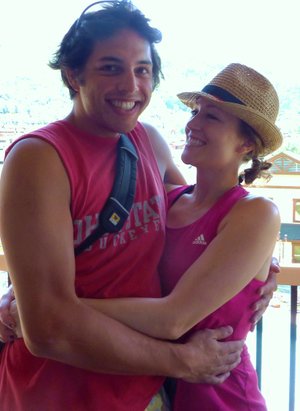 Davis and Esguerra
Jim and Cookie Davis are delighted to announce the engagement of their daughter, Jamie Davis, to Daniel Esguerra, son of Lynne and Jorge Esguerra, of Canton, Ohio. Jamie graduated from University of Georgia in Athens, Ga., and is employed by Emory University as lead research specialist in the Department of Human Genetics. Daniel graduated from Miami University of Ohio and is employed by Clean Harbors Environmental Services as lead clean pack chemist. Daniel proposed and surprised Jamie with a ring in July 2010 at the Elkhead lift after a hike on Mount Werner. Plans are in full swing for an April 1 wedding in Atlanta at the Emory Conference Center. The couple will make their home in Atlanta with their daughter, Samia.