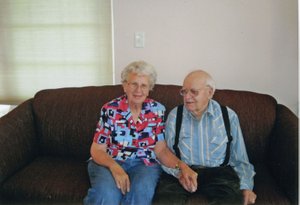 Kemry
Please come help us celebrate 60 years together Sunday, Sept. 26, 2010, from 1 to 4 p.m. at the Steamboat Springs Community Center. A light lunch will be provided. RSVP by Sept. 15 to Debbie at 970-879-6174 or Betty at 970-879-1117.
Rubidoux and Myers
Lisa Rubidoux Myers, of Steamboat Springs, and Ken Myers, of Fairbanks, Alaska, were married Sept. 4, 2010, in Gleneden Beach, Ore. The reception was held at the Salishan Resort. The couple honeymooned in Oregon and will reside in Steamboat and Fairbanks.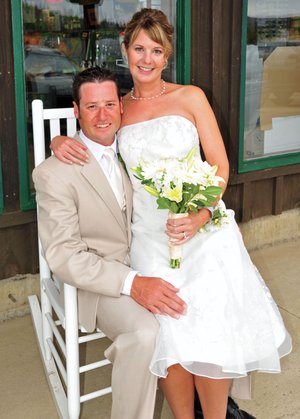 Chorak and Siggson
Susan Chorak, of Rocky Ford, and Neil Siggson, of San Diego, were married Aug. 28, 2010, at Steamboat Lake Outfitters in North Routt County. Susan is the daughter of Bob and Esther Nagel, and Neil is the son of Jay and Robin Grafft. Bridesmaids were Angela Finnegan, Korissa Silverthorn and Alix Grafft. Groomsmen were JJ Grafft, Andy Silverthorn and Dion Akers. Friends of the bride and groom Stephanie Fritz and Greg Mitchell led the outdoor ceremony. The couple resides in Hayden and will enjoy a tropical honeymoon in January.